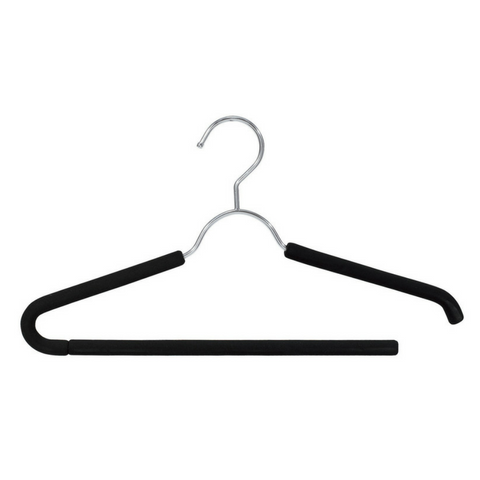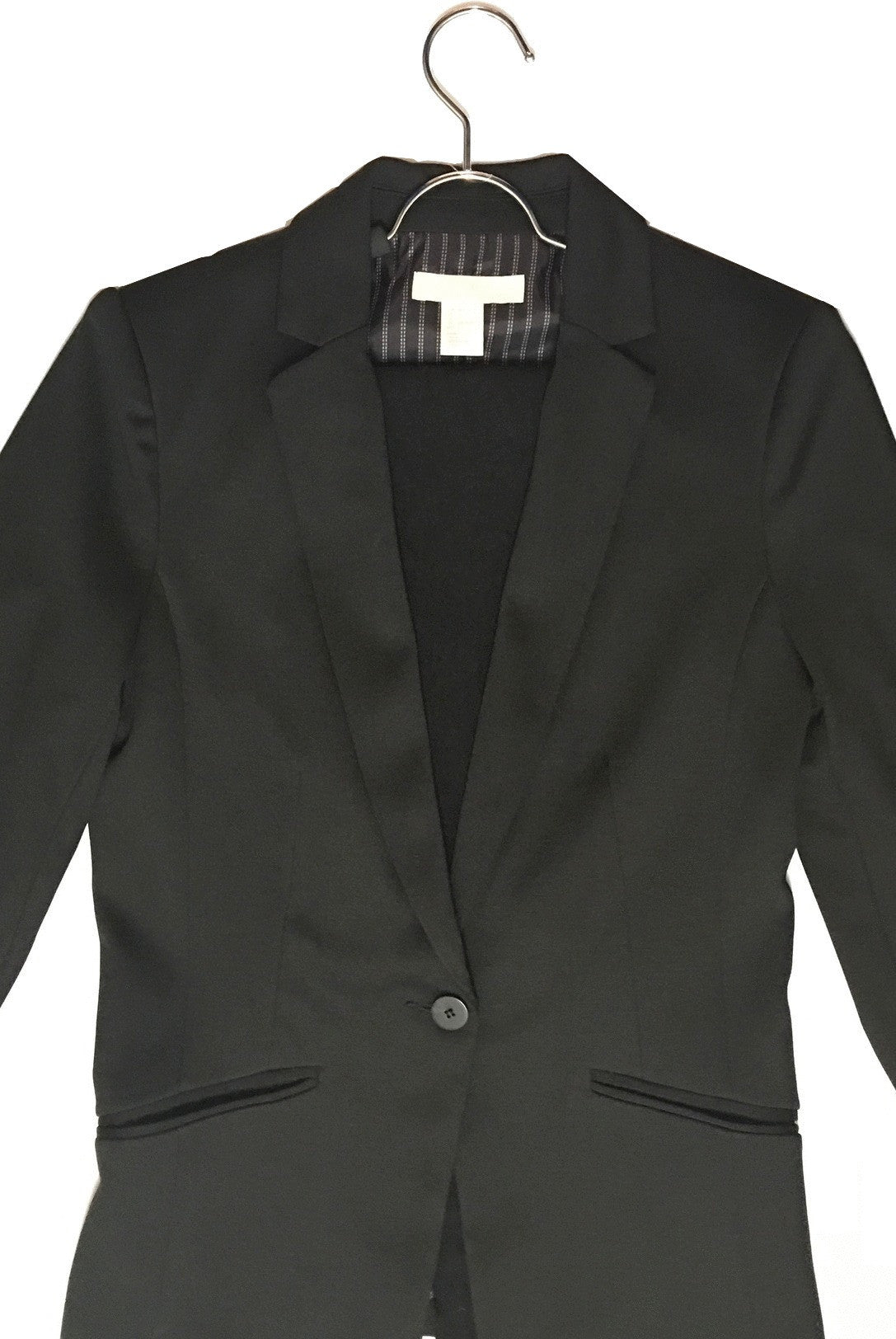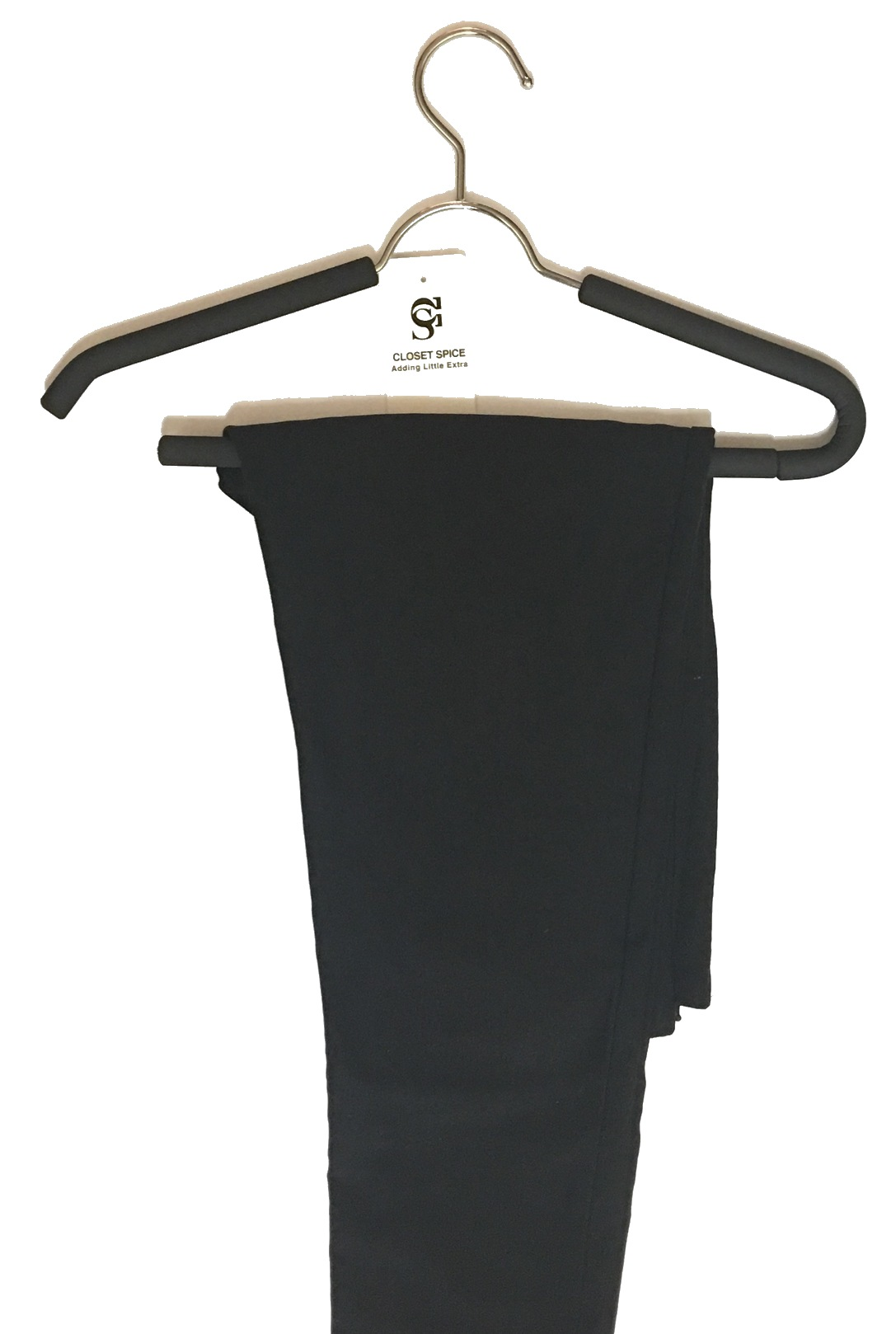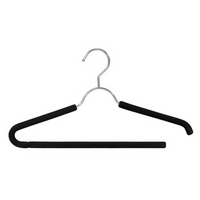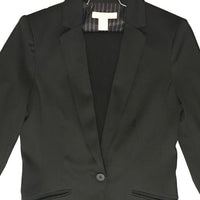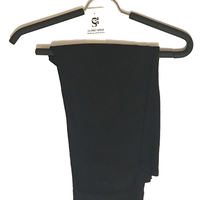 Chrome Suit Hanger - Set of 5 (Black)
Looking for the ultimate metal suit hangers? Well, look no far! These Closet Spice Chrome Suit Hangers will maximize your closet space with this dual-purpose elegant chrome finish suit hanger. Designed for the well-kept people out there, to hang their skirt-suits. Keep your closet rod clutter free by hanging up a shirt, blouse or coat along with your trousers or skirt on a single hanger. The non-slip foam grip bars keep your garments in place neatly hung and not on your closet floor. Specially designed for multi usage in your closet.
• Non-Slip foam padding to keep suits creaseless

• Product Dimensions: 16 "L x 9" H x 0.5" T

• Set of 5 pieces

• Color: Black
• Foam Padded Suit Hanger with Open End Bar

• Open-ended bar can be used to hang skirt, trousers, shorts or jeans

• Elegant chrome finish suit hanger
Moulded from chromium steel, an eco-friendly product that is sustainable and recyclable.
• Wipe clean with damp cloth.
30 Days, no question ask.
Lost in transit? A replacement will be sent to you with no extra cost.
Broken pieces? Send us a quick email at info@closetspice.com with your order details and a replacement will be sent to you with no extra cost.
Why all this? We value your business and the trust you put in us. We do not want to serve you for just one time, we want to be your trusted resources for your storage & organization needs.