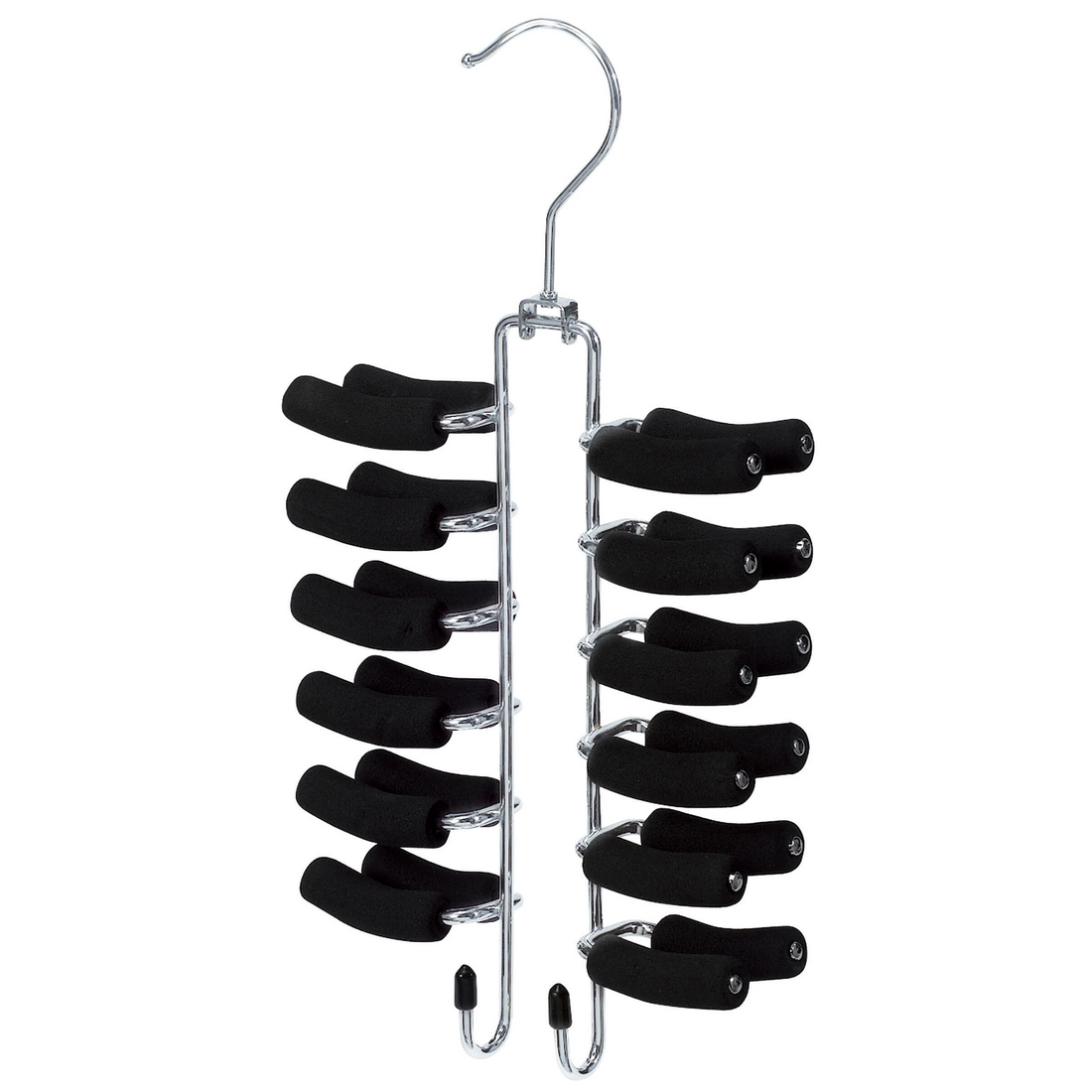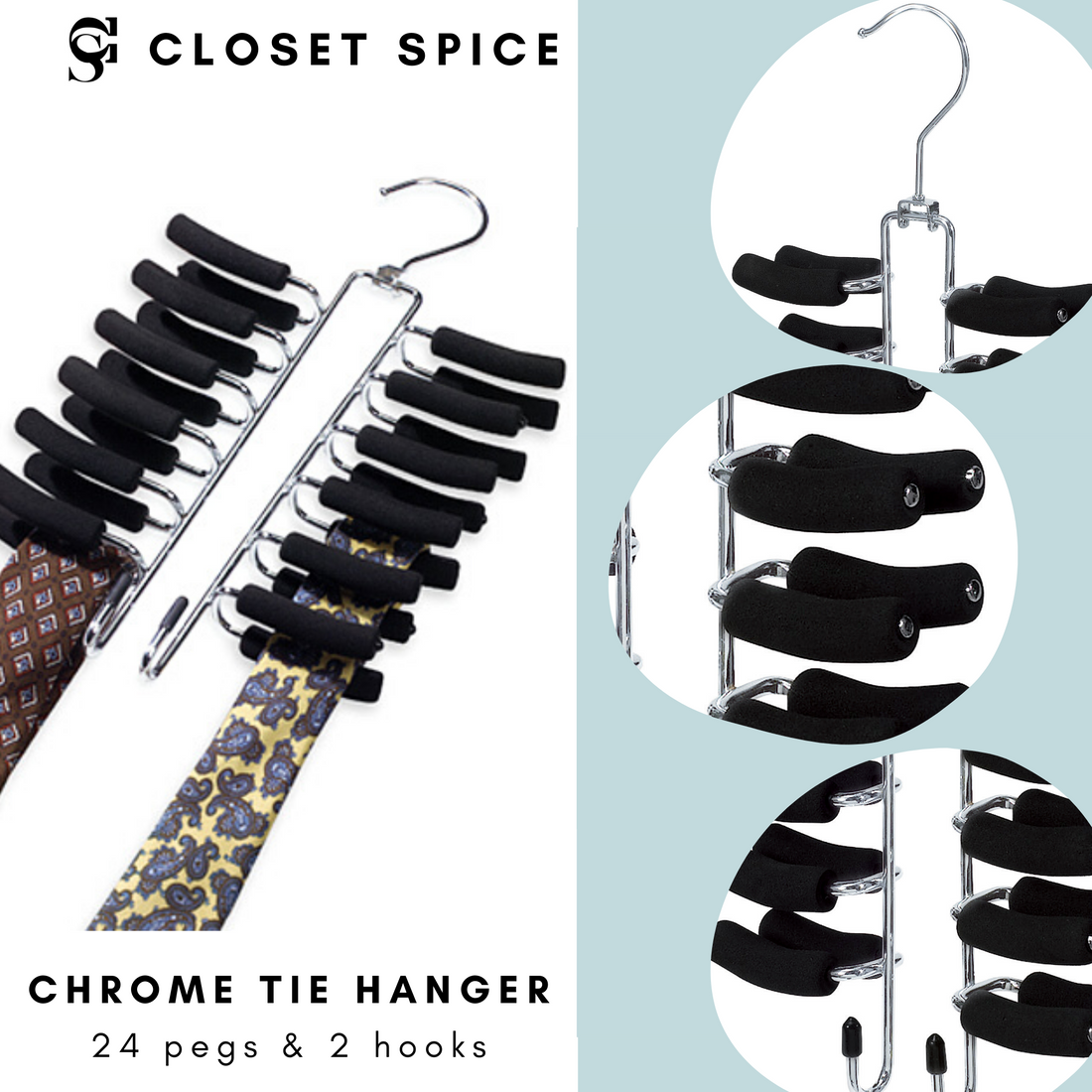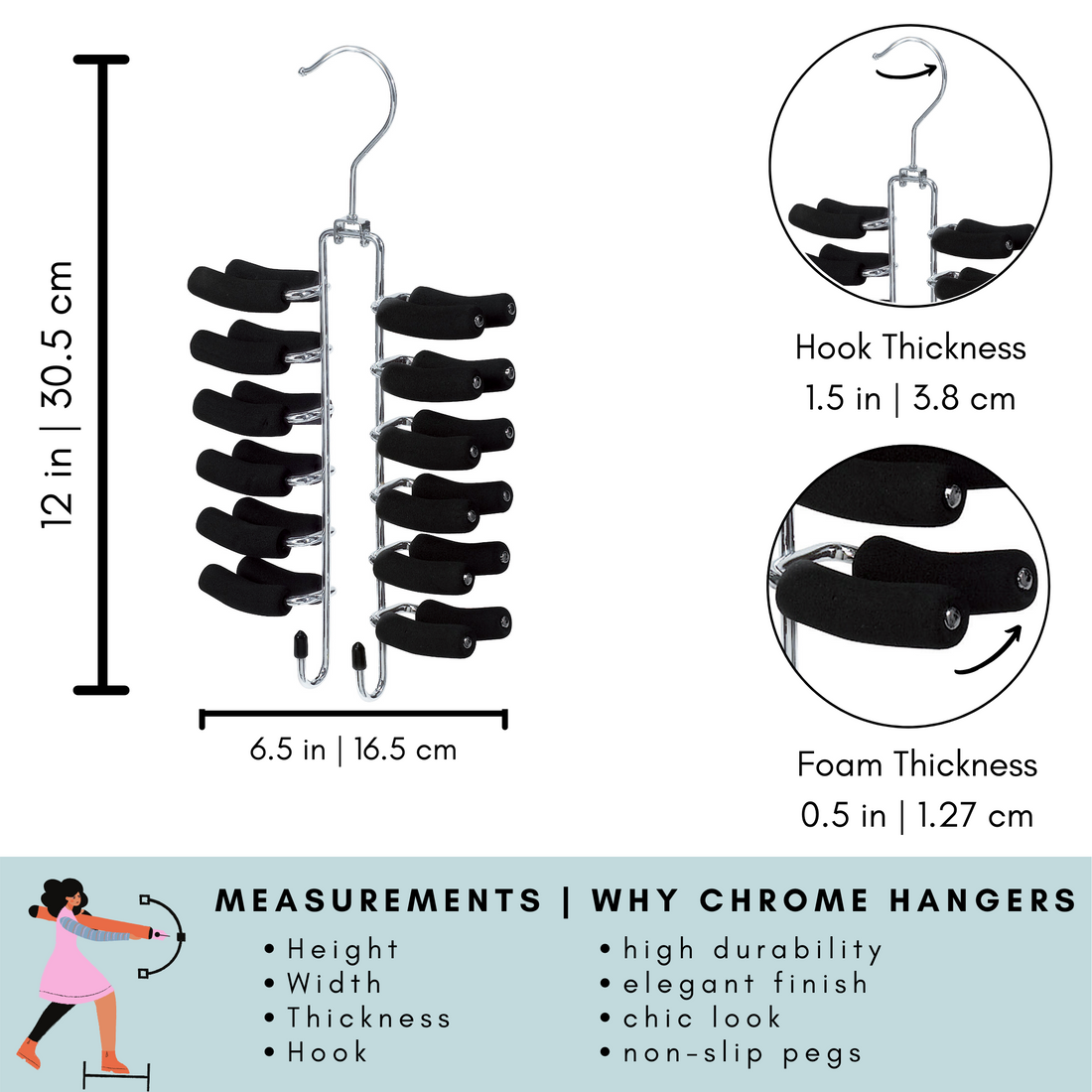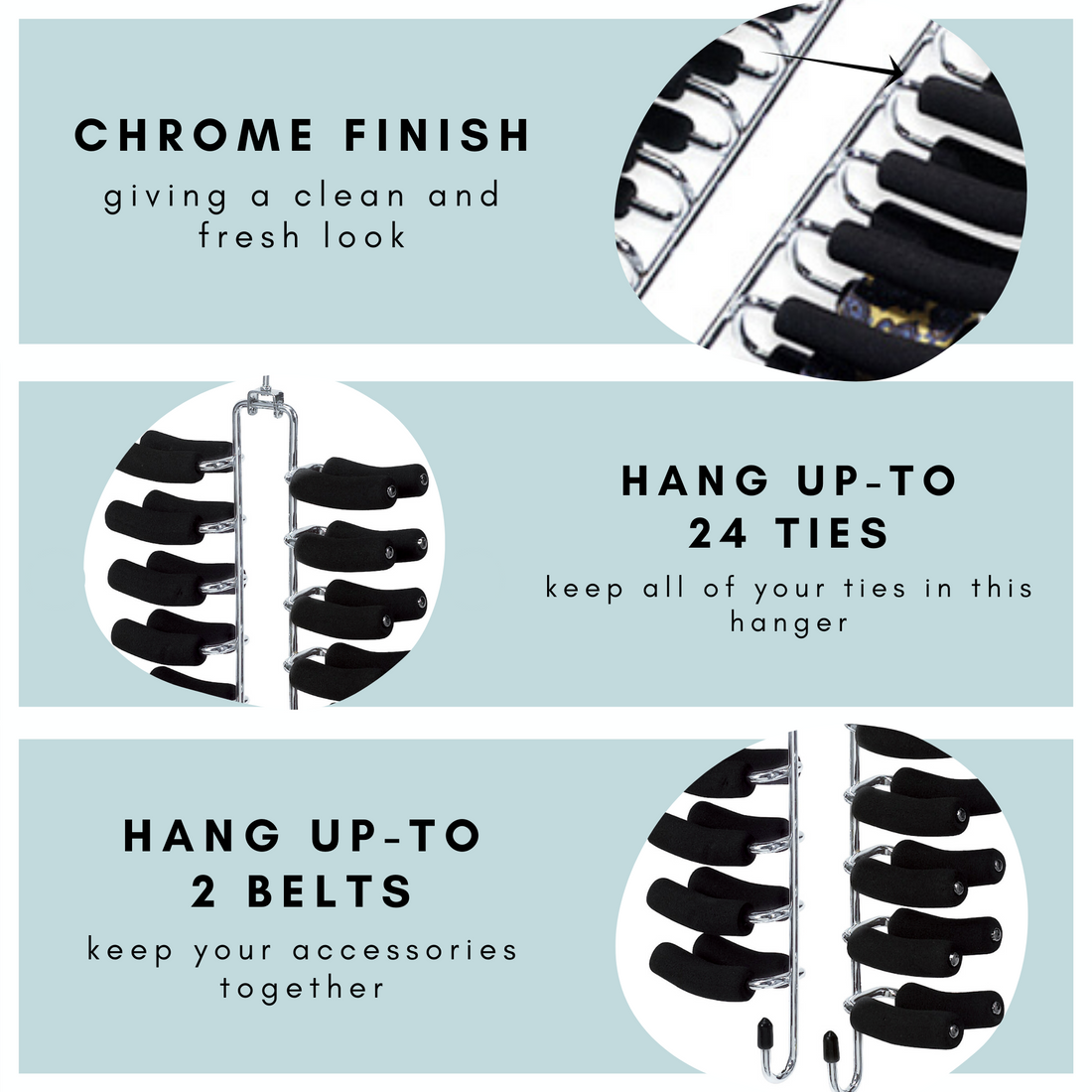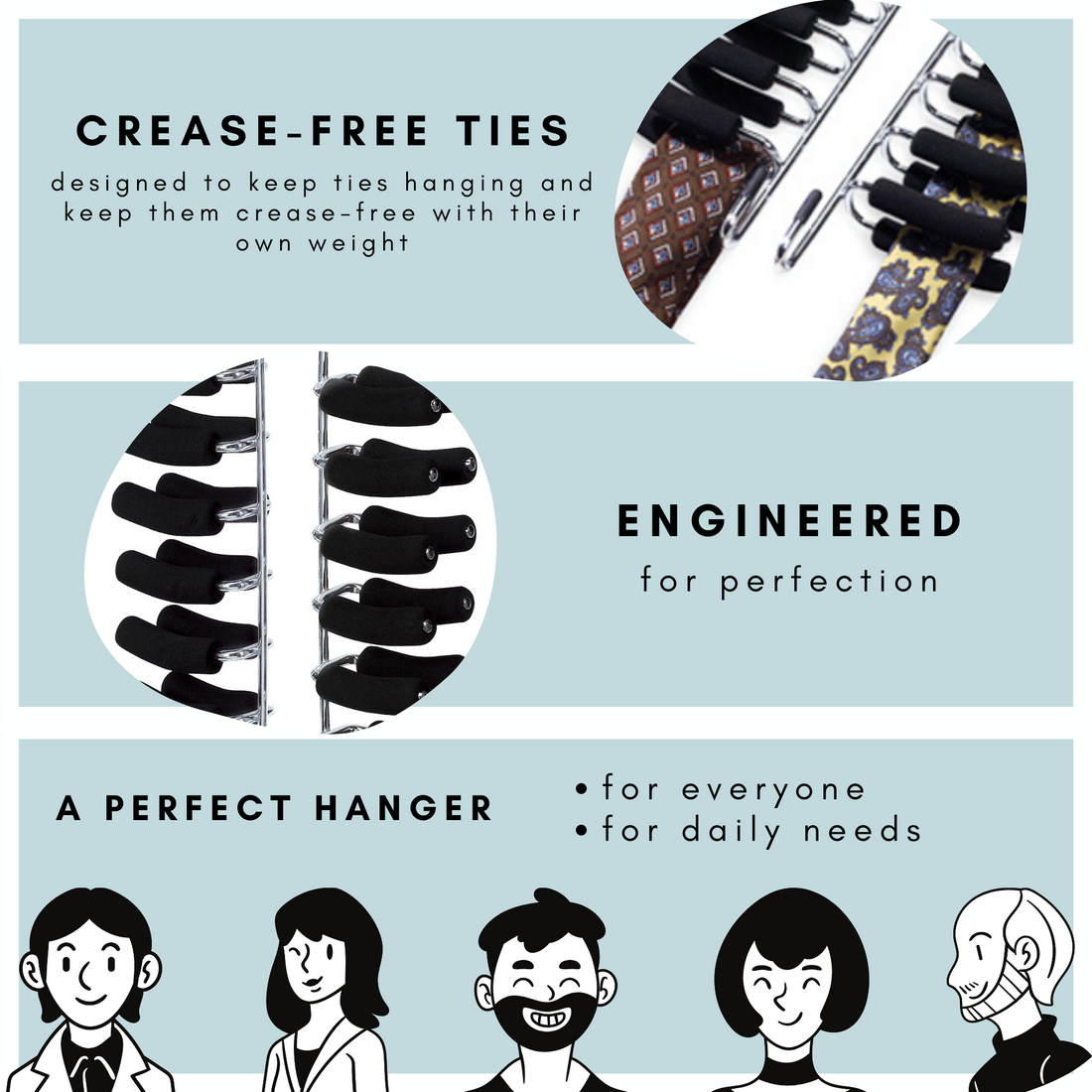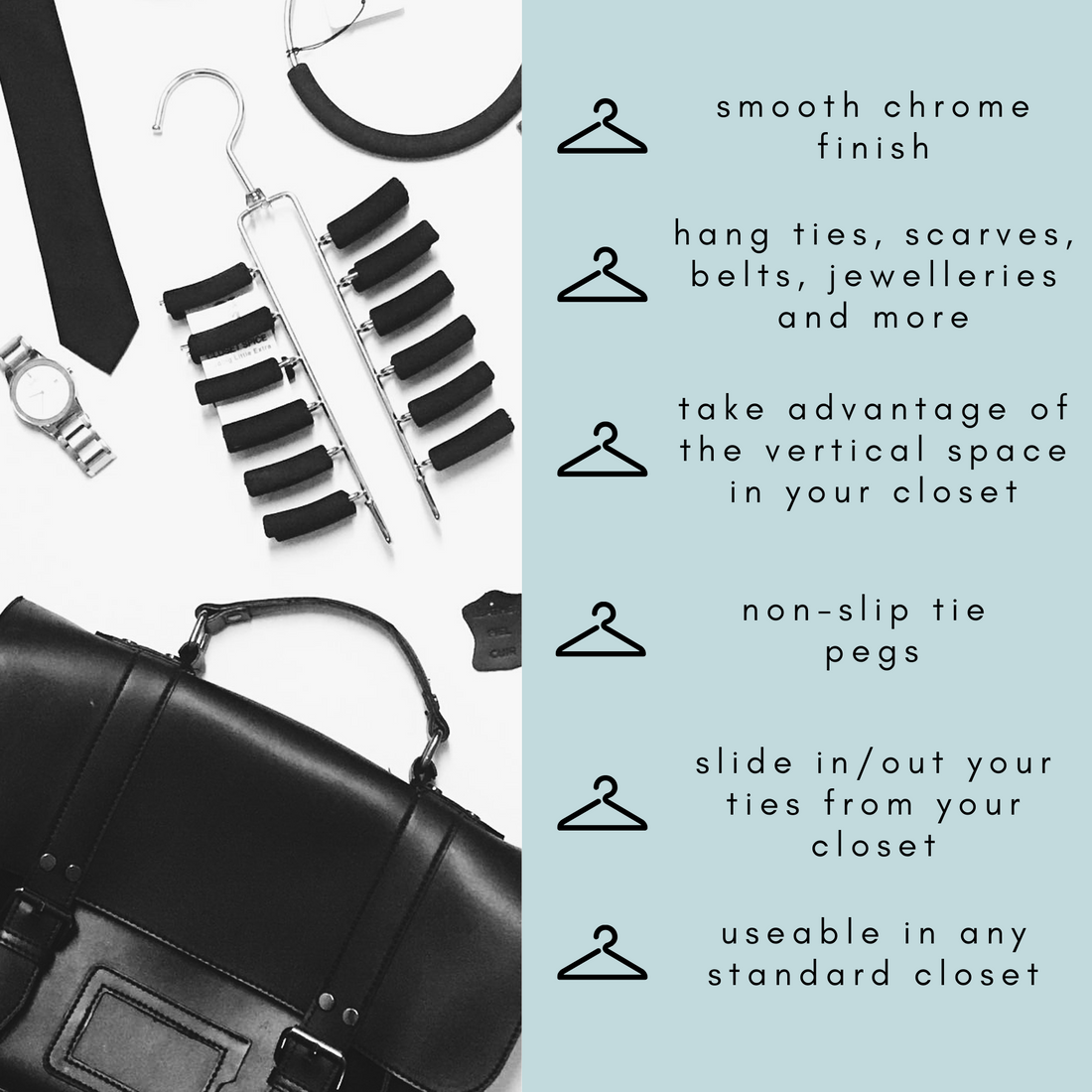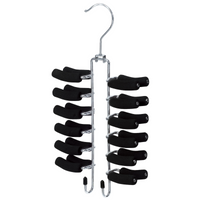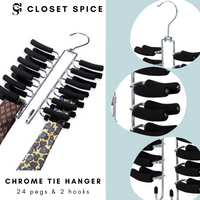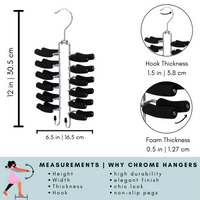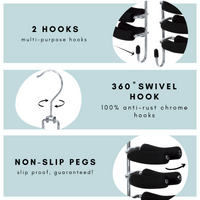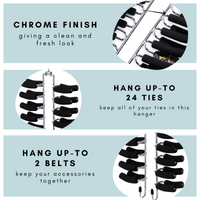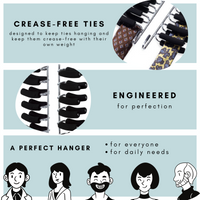 Chrome Tie Hanger - Set of 1 (Black)
Store and organize your favorite ties, scarves, belts, and more with this Chrome Tie Hanger. This tie rack features 24 pegs to help you organize your accessories. Each peg is covered in soft, foam rubber material to keep your hanging items from slipping. This non-slip material keeps even the silkiest ties in place.
• Has a non-slip foam rubber cover that keeps the belts or ties in place

• 24 pegs ideal for hanging ties, belts, scarves & more

• Each peg is 2.75 inches long

• Two additional hooks at the bottom of the hanger

• Product Dimensions: 6.5"L x 12"H x 0.5"T
• Helps organize ties, scarves, pieces of jewelry, belts, and so much more

• Hang the silkiest tie or satin scarves without worrying about whether or not they will stay on the hanger

• Durable chrome finish with black friction material
Moulded from chromium steel, an eco-friendly product that is sustainable and recyclable.
• Wipe clean with damp cloth
30 Days, no question ask.
Lost in transit? A replacement will be sent to you with no extra cost.
Broken pieces? Send us a quick email at info@closetspice.com with your order details and a replacement will be sent to you with no extra cost.
Why all this? We value your business and the trust you put in us. We do not want to serve you for just one time, we want to be your trusted resources for your storage & organization needs.