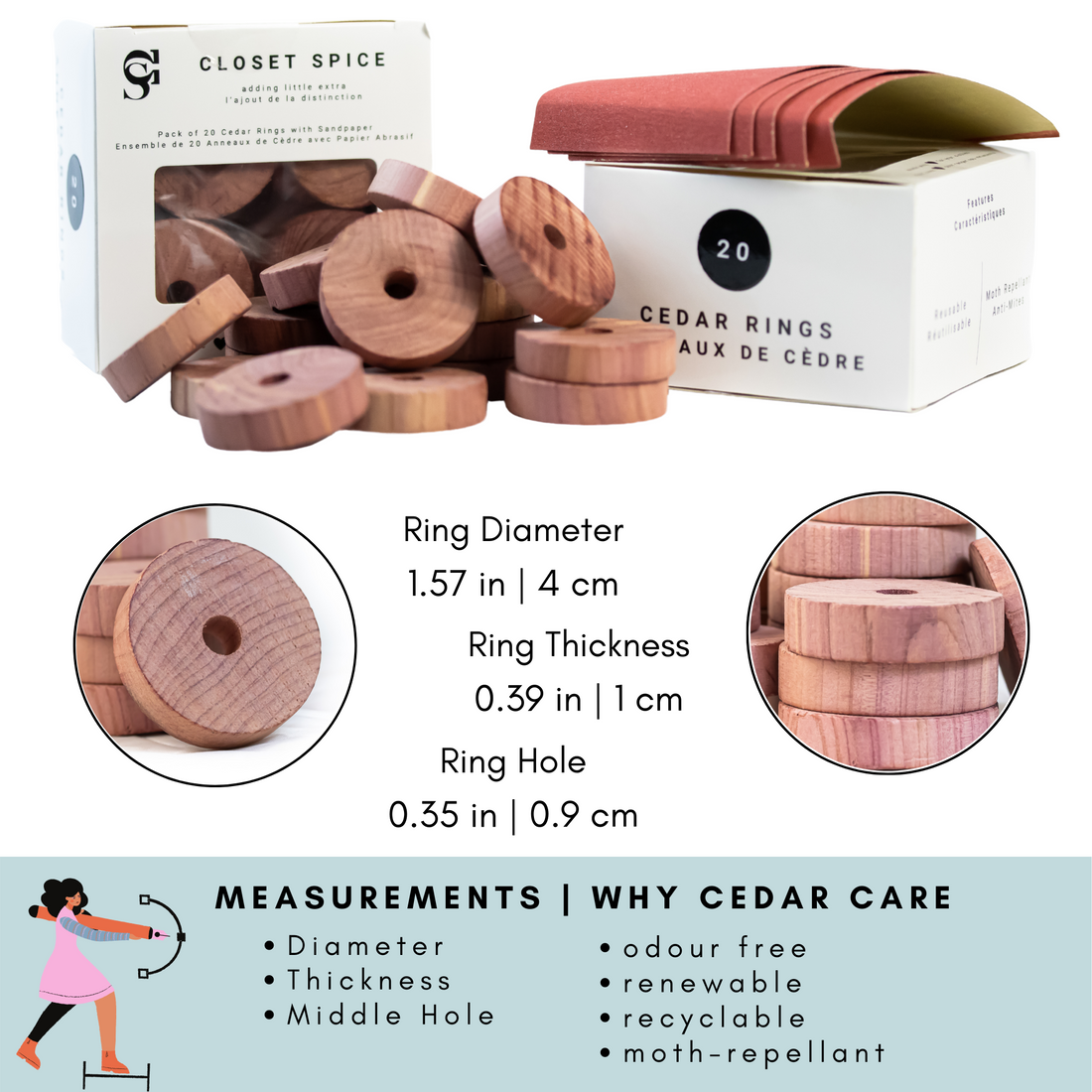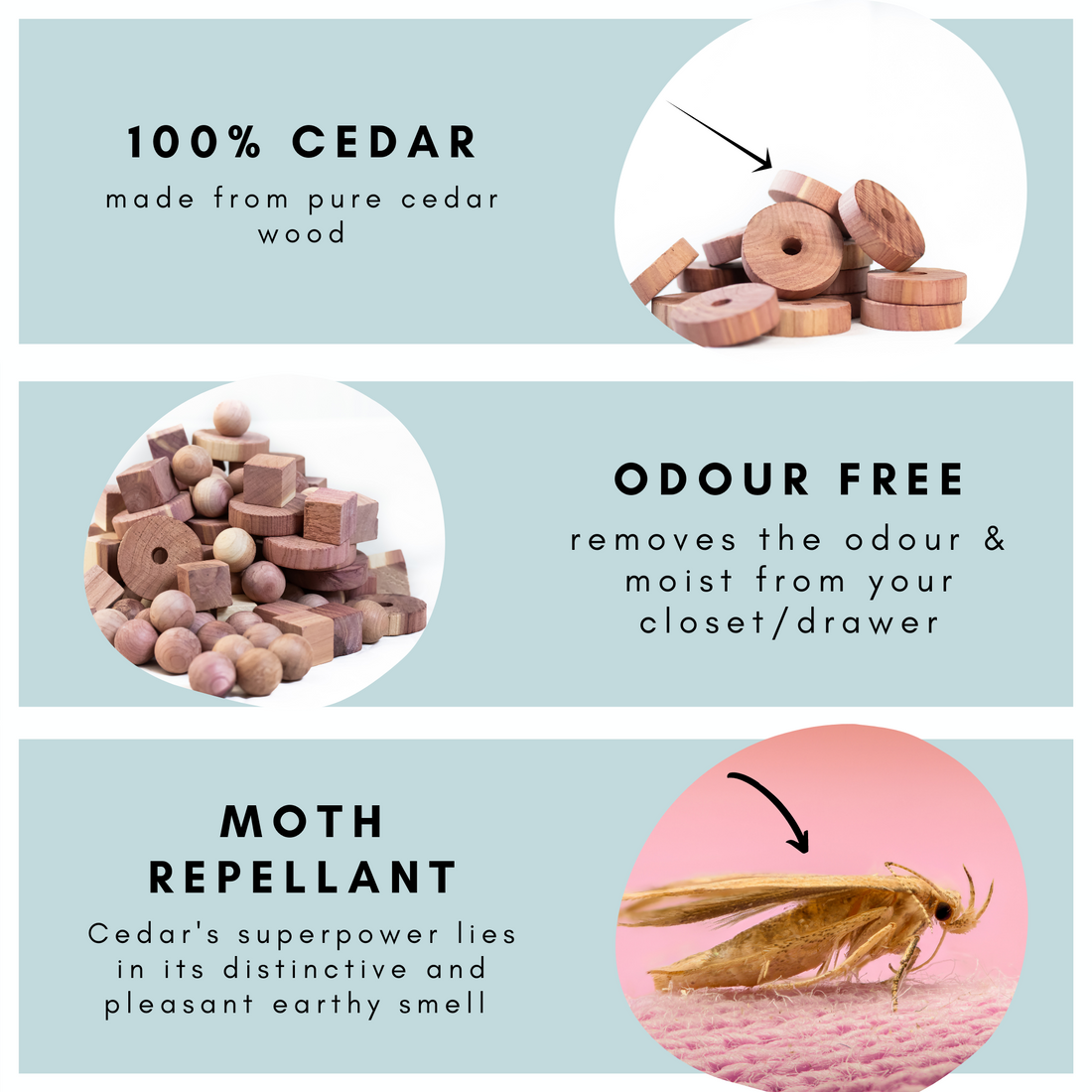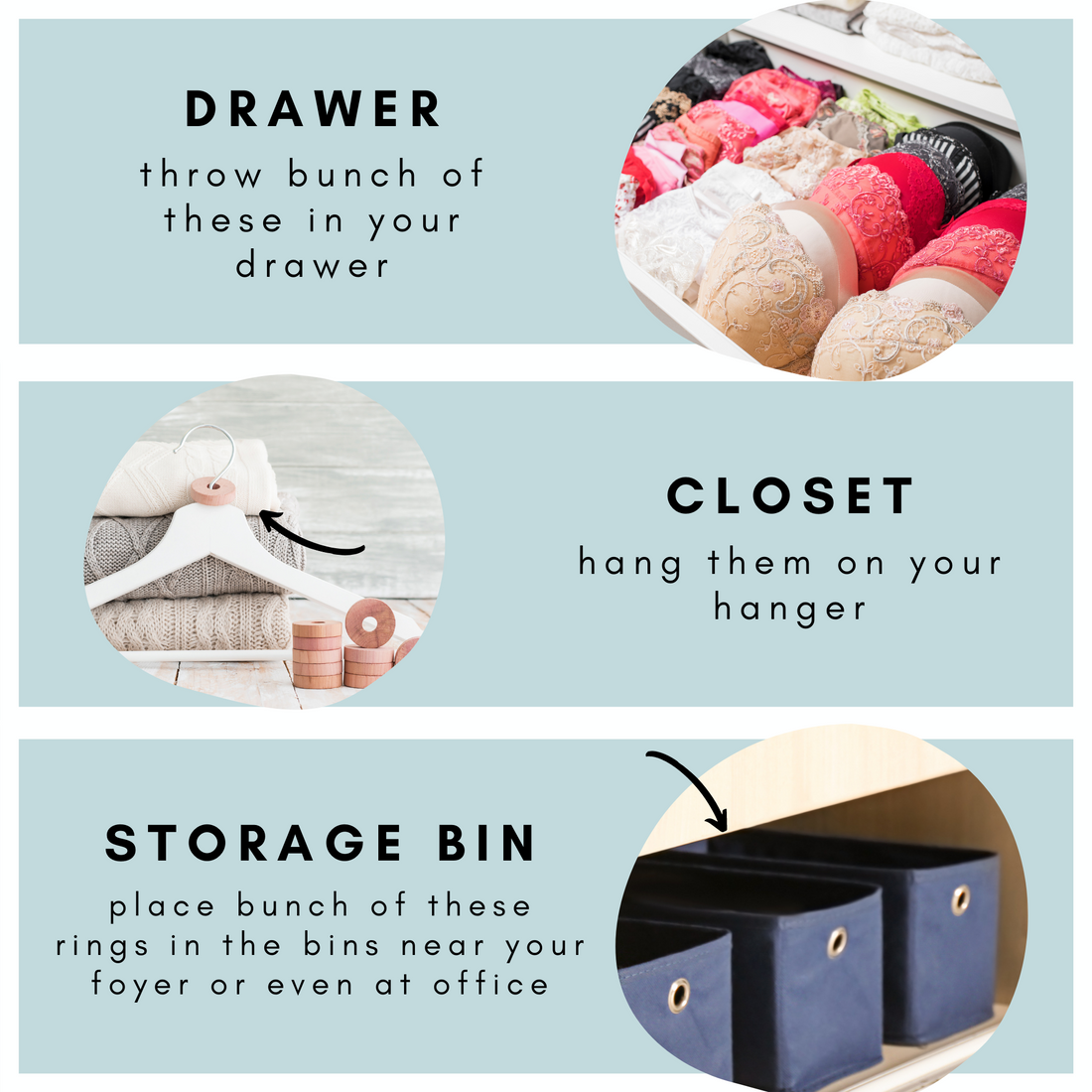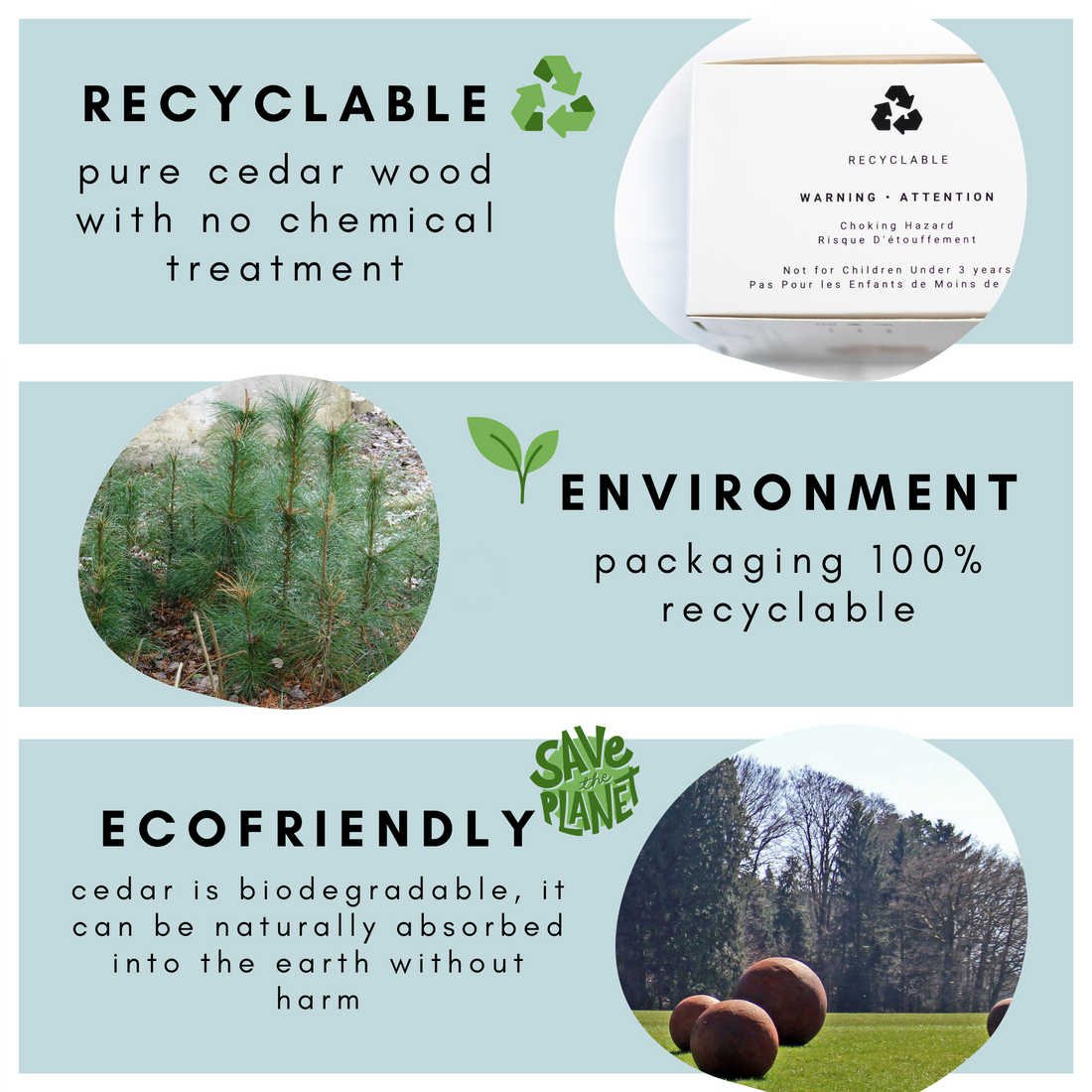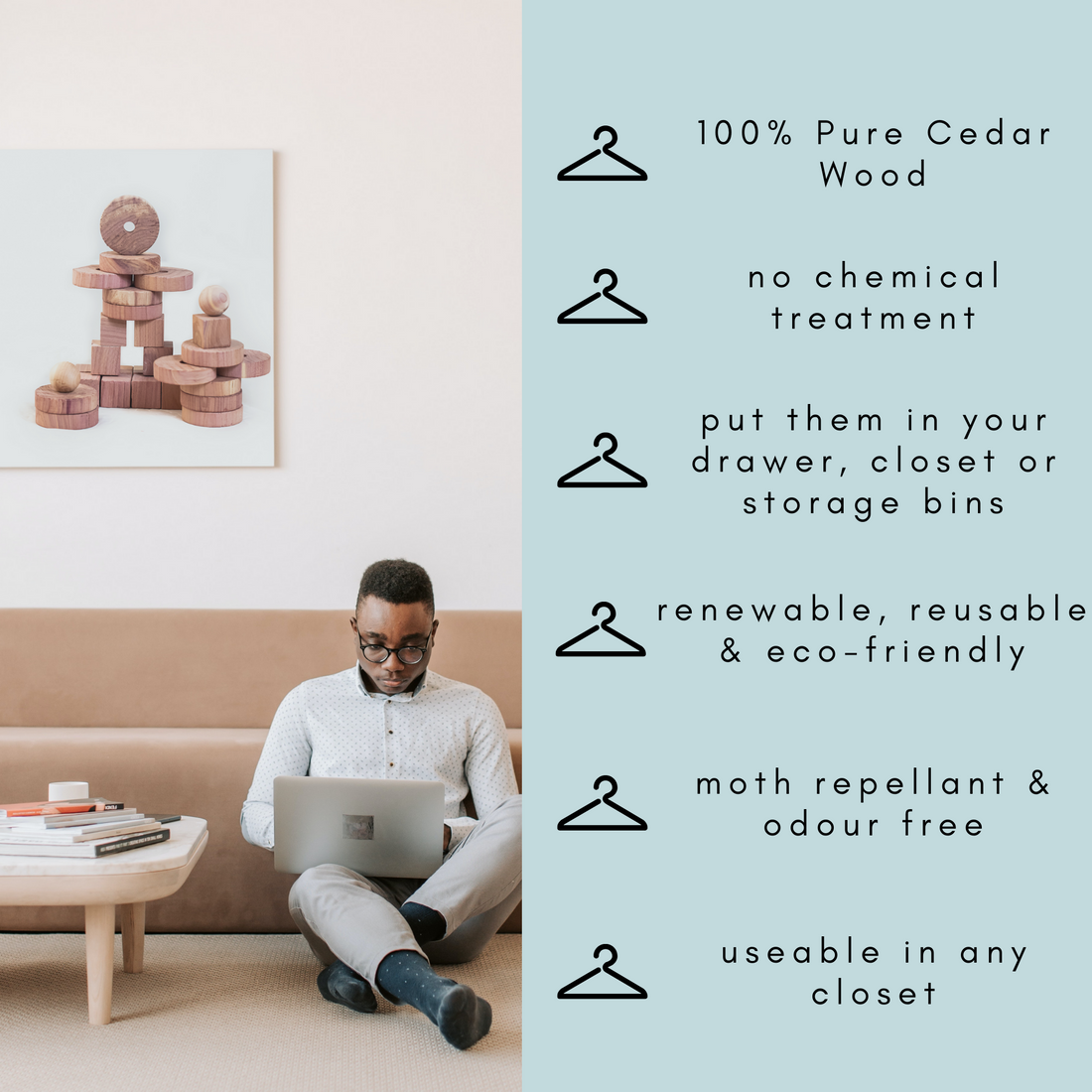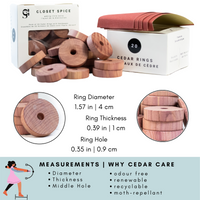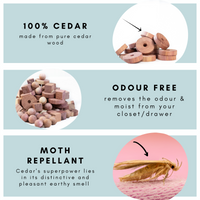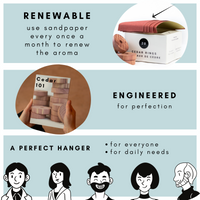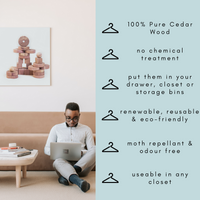 Cedar Rings - Pack of 20 with Sandpaper
Closet Spice is an environmentally friendly family of cedar products. We recognized the need to move away from harmful chemicals and utilize the pleasant fresh cedar essence for a moth deterrence solution. You will want to pick up enough Cedar to use on hangers and place in and around your favorite clothing, linens, and bedding for short and long-term storage. For centuries, cedar has been used to freshen and protect clothing.
Tap below for the features, benefits, and more!
• 20 individual aromatic red cedar rings

• Use in your drawers, closets, wardrobes
Ideal when storing away clothing to deter moths
• All natural, environmentally friendly, no harmful chemicals

• Place around all folded & stored clothing, bedding, and linens
An environmentally friendly product of true red cedar.
• Quickly restore cedar scent with a quick rub with sandpaper and wipe
30 Days, no question ask.
Lost in transit? A replacement will be sent to you with no extra cost.
Broken pieces? Send us a quick email at info@closetspice.com with your order details and a replacement will be sent to you with no extra cost.
Why all this? We value your business and the trust you put in us. We do not want to serve you for just one time, we want to be your trusted resources for your storage & organization needs.