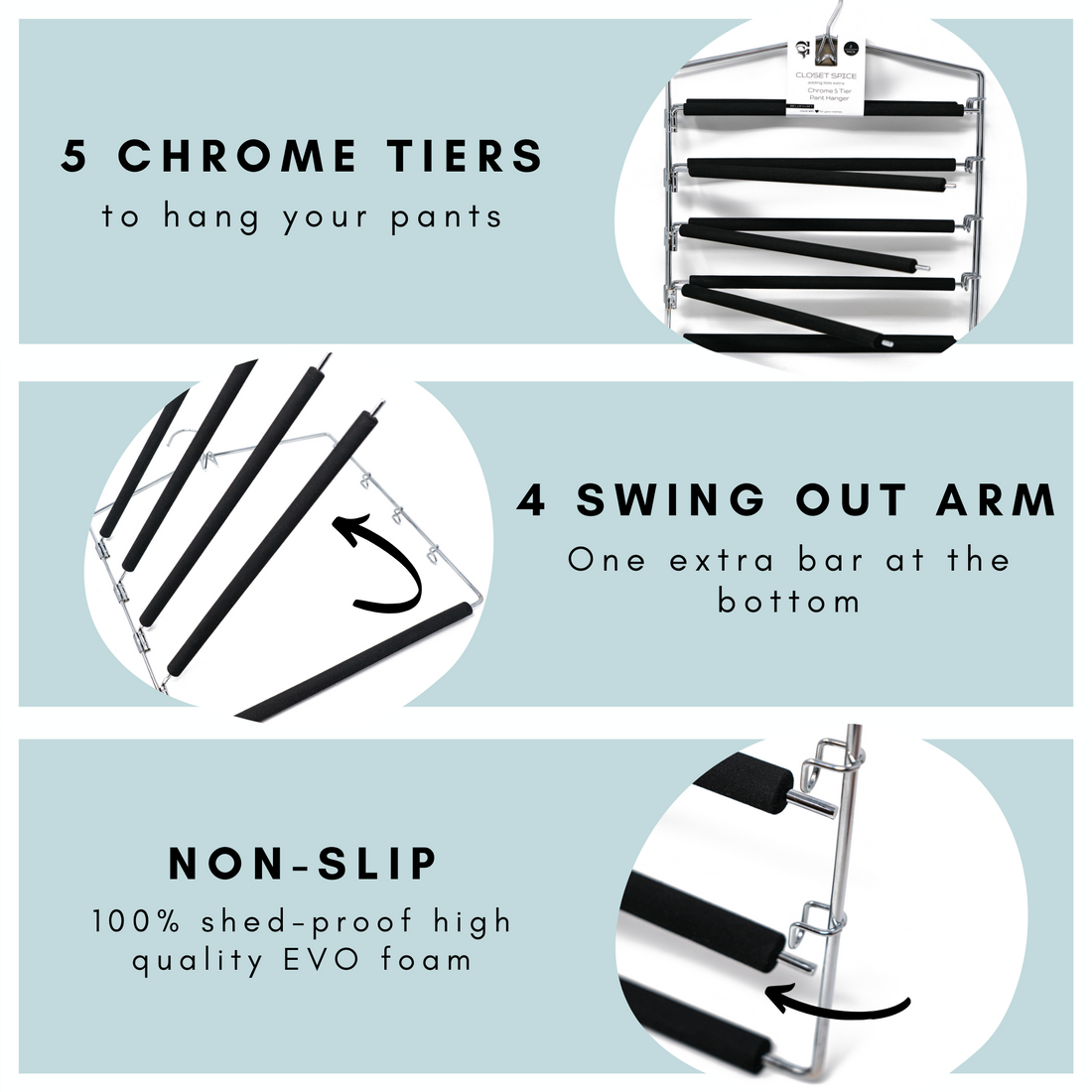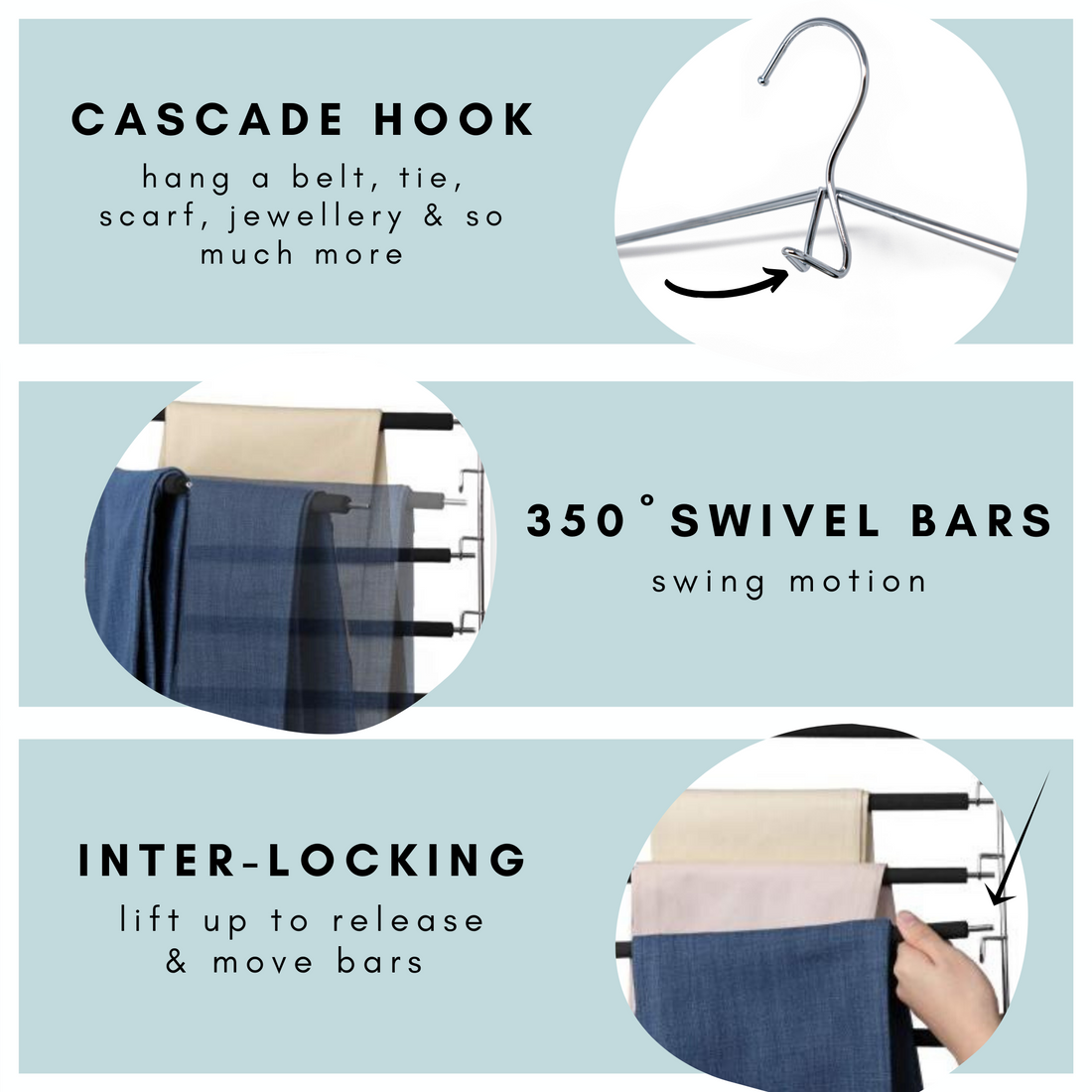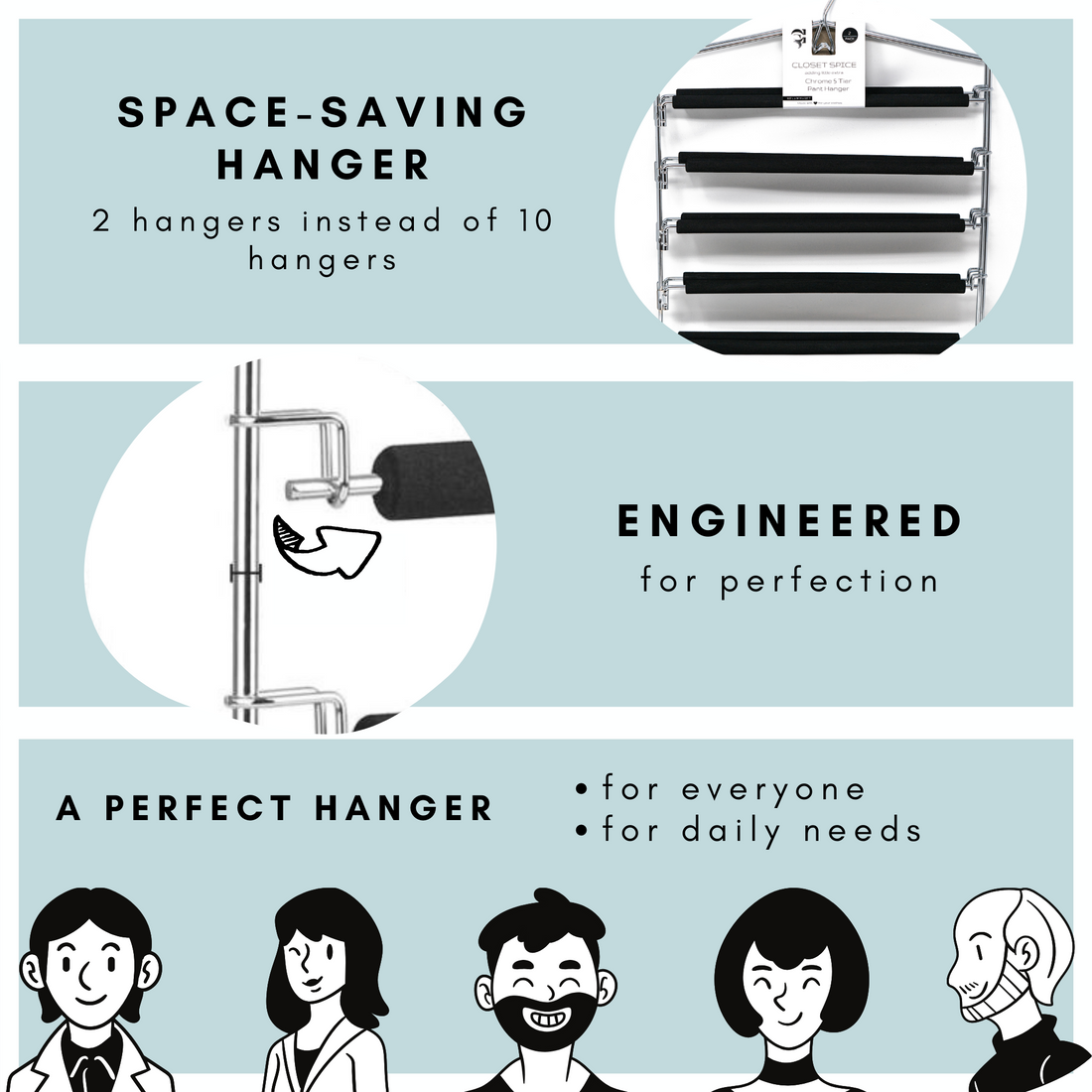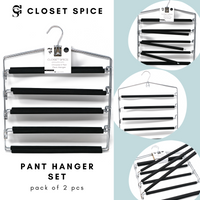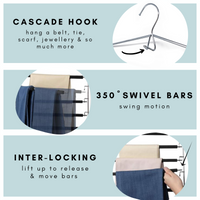 Chrome 5 Tier Pant Hanger - Set of 2 (Black)
Tap into that unused vertical space in your closets with this vertical trouser hanger. These clothes hangers are finished in an elegant and durable chrome plating with black foam padded friction.  A great way to organize your clothing and add storage space at the same time! 
Tap below for the features, benefits, and more!
• 5-Tiers for extra hanging space

• Multi-purpose hook to hang belts, ties & necklaces

• Product Dimensions: 12.6"L x 14"H x 0.5"T
• Four swing-out arms & One extra bar at the bottom allow you to hang your slacks and keep them in freshly pressed condition. Each tier swivels to make hanging or removing items easier.

• Strong enough to hang Five towels, light quilts, and blankets

• Friction hangers so your pants don't fall off the hanger
Moulded from chromium steel, an eco-friendly product that is sustainable and recyclable.
30 Days, no question ask.
Lost in transit? A replacement will be sent to you with no extra cost.
Broken pieces? Send us a quick email at info@closetspice.com with your order details and a replacement will be sent to you with no extra cost.
Why all this? We value your business and the trust you put in us. We do not want to serve you for just one time, we want to be your trusted resources for your storage & organization needs.