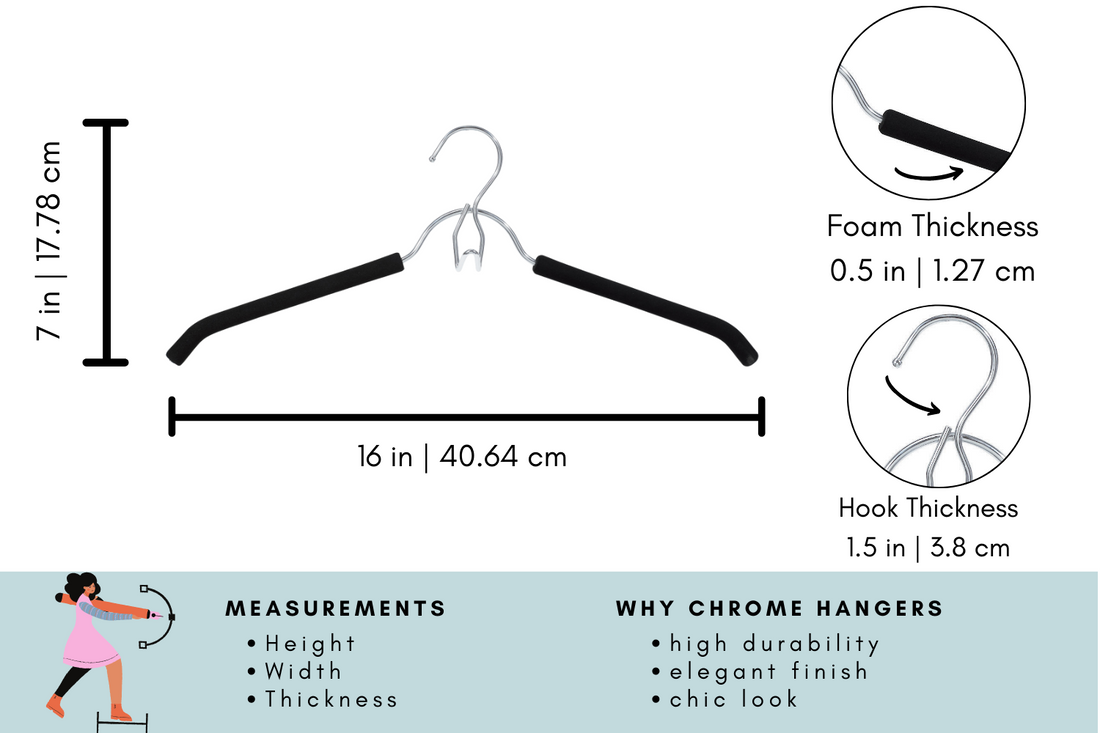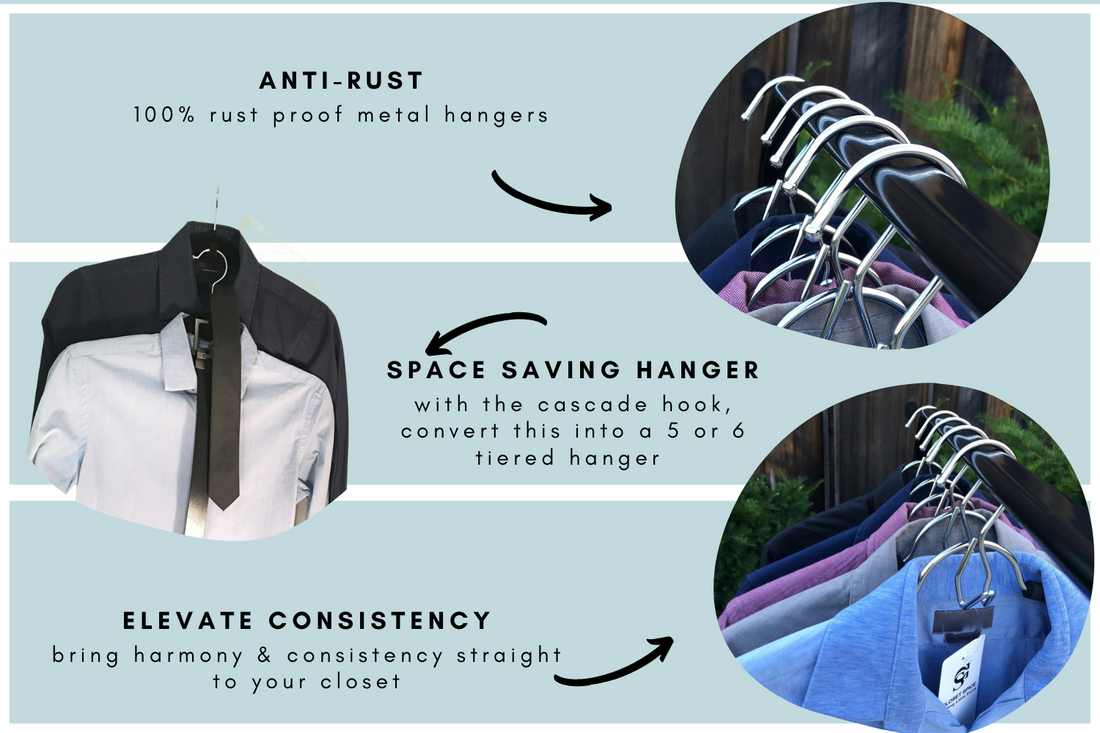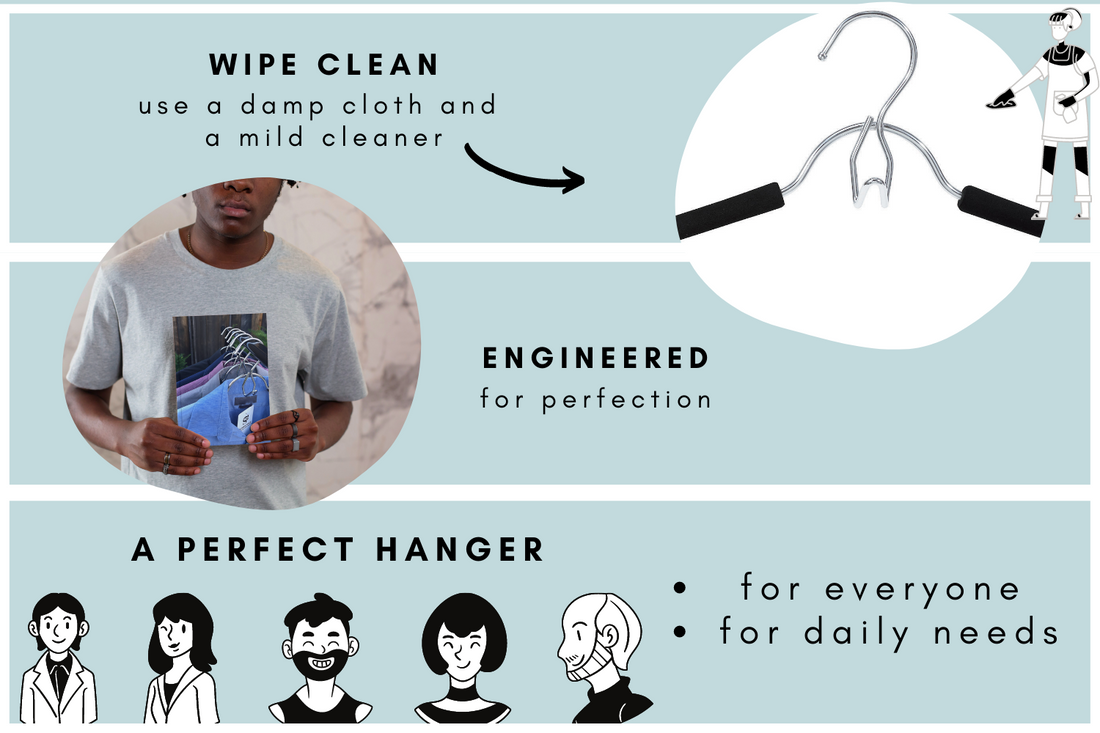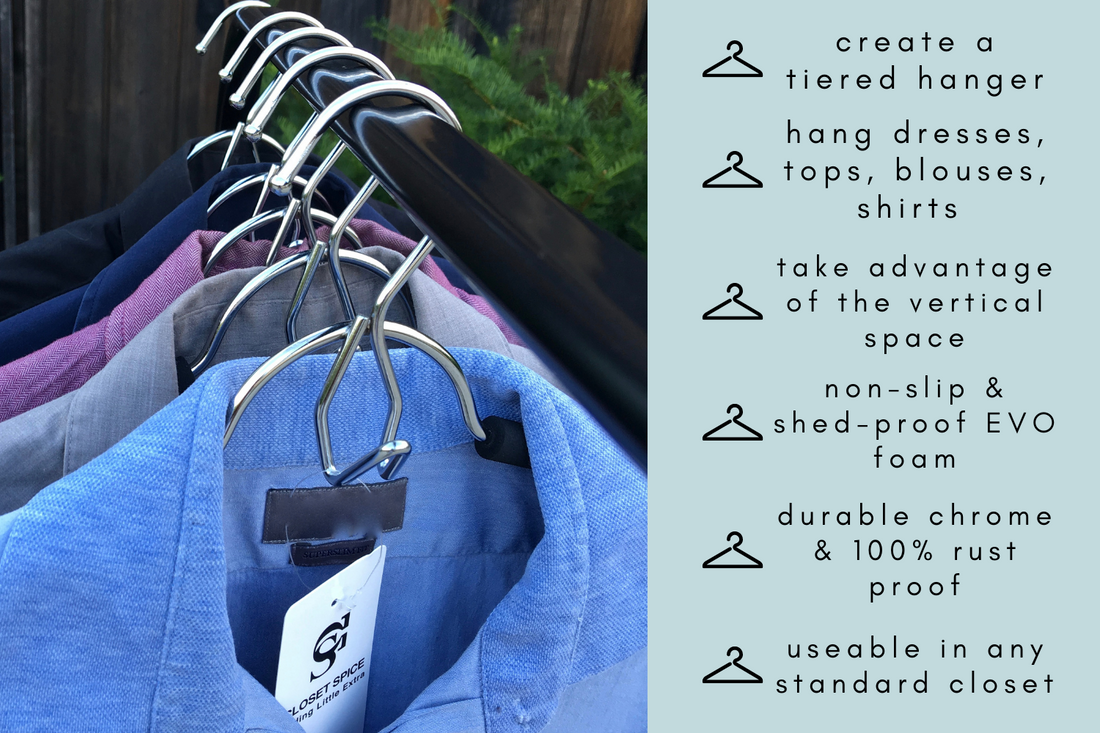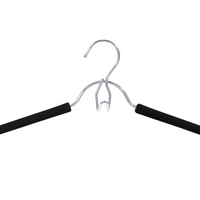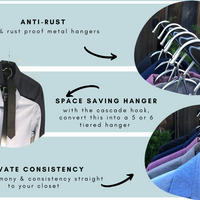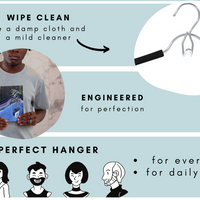 Chrome Shirt Hanger - Set of 6 (Black)
Take advantage of the vertical space in any bedroom closet or coat closet with these Closet Spice chrome shirt and coat hangers. These clothes hangers are finished in an elegant and durable chrome plating. They also have an additional hook that can be used to hold other hangers to create more storage space or to hold belts and neckties.
Tap below for the features, benefits, and more!
• Has a non-slip foam rubber cover that keeps the belts in place

• Multi-purpose hook to hang belts, ties or add another hanger

• Non-Slip foam inserted to keep garments creaseless

• Product Dimensions: 16" L x 7" H x 0.5" T

• Set of 6 pcs.
• Take advantage of the vertical space
Used separately or hang from each other through the multi-purpose hook to create a blouse tree

• Hang silk or satin clothes without worrying about whether or not they will stay on the hanger

• Non-slip foam cover firmly grips clothing
Securely holds silk or satin clothing items

• Durable chromed steel construction
Moulded from chromium steel, an eco-friendly product that is sustainable and recyclable.
• Wipe clean with damp cloth.
30 Days, no question ask.
Lost in transit? A replacement will be sent to you with no extra cost.
Broken pieces? Send us a quick email at info@closetspice.com with your order details and a replacement will be sent to you with no extra cost.
Why all this? We value your business and the trust you put in us. We do not want to serve you for just one time, we want to be your trusted resources for your storage & organization needs.