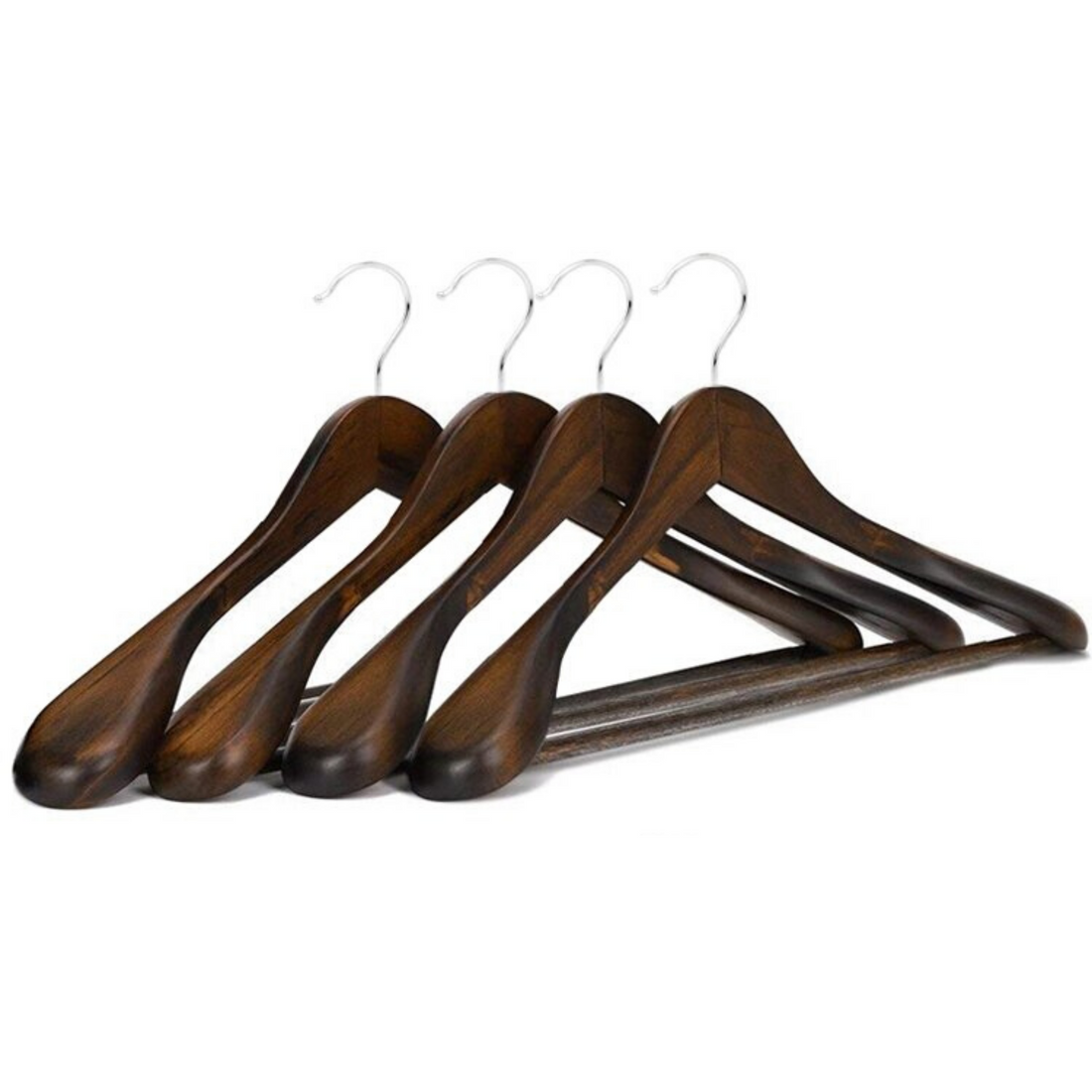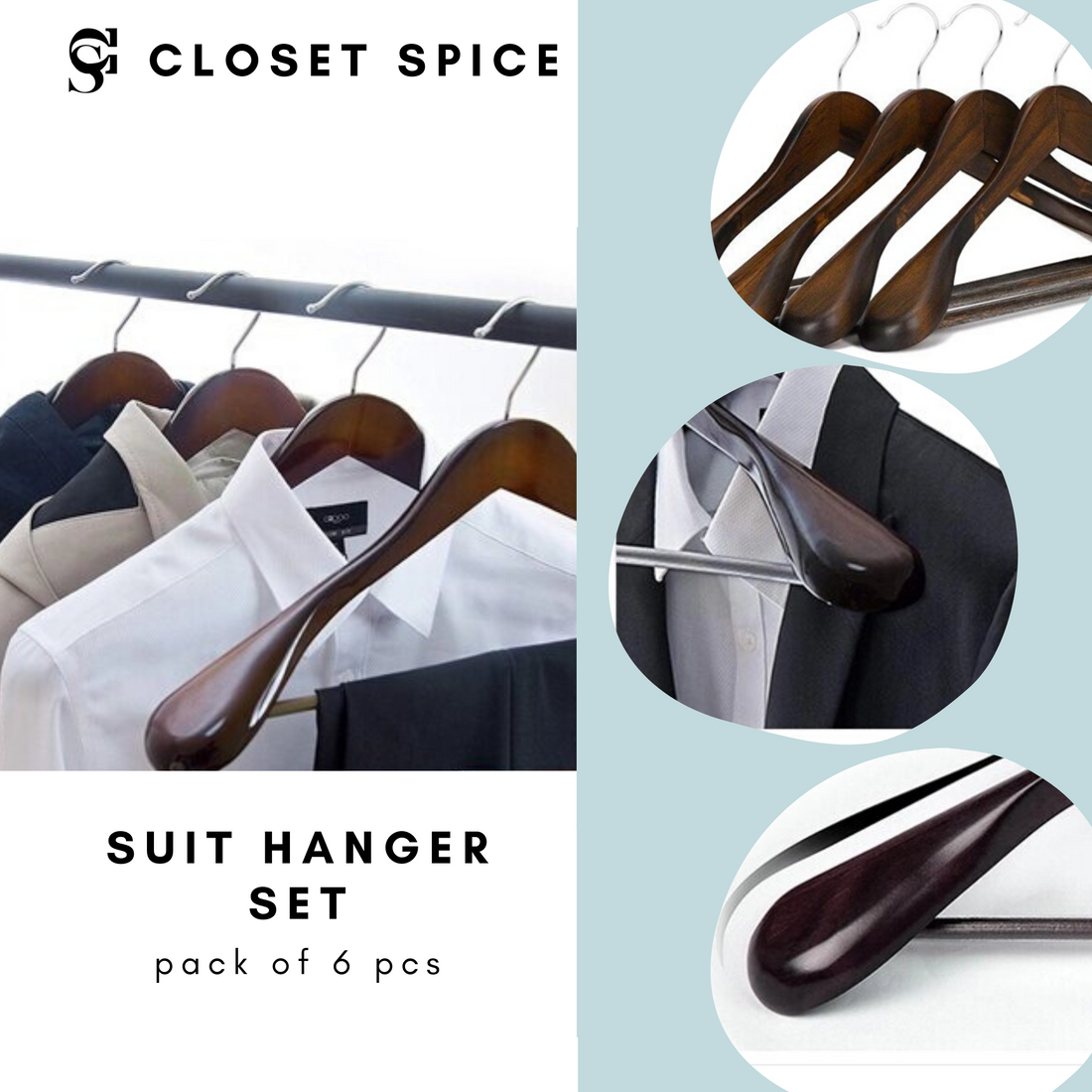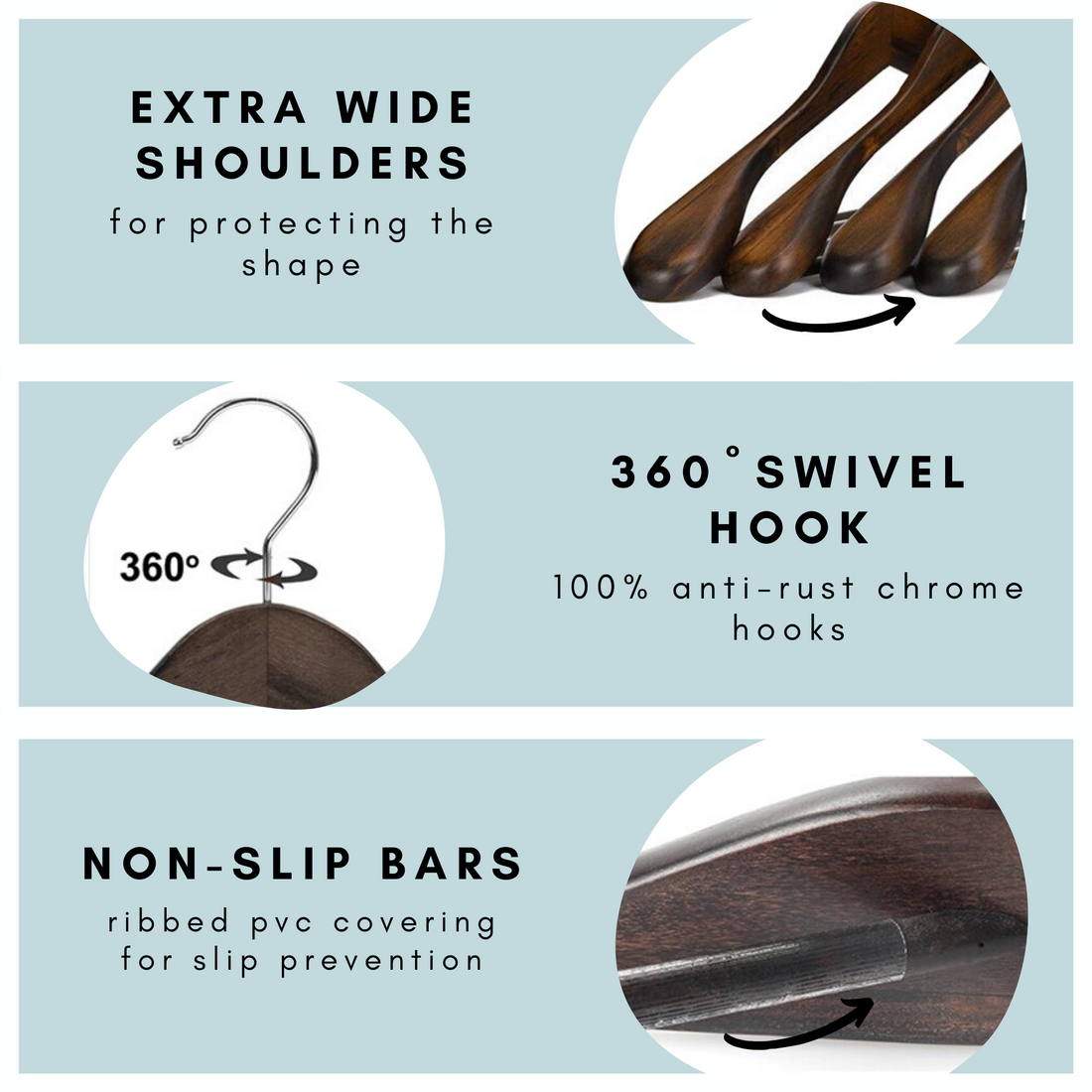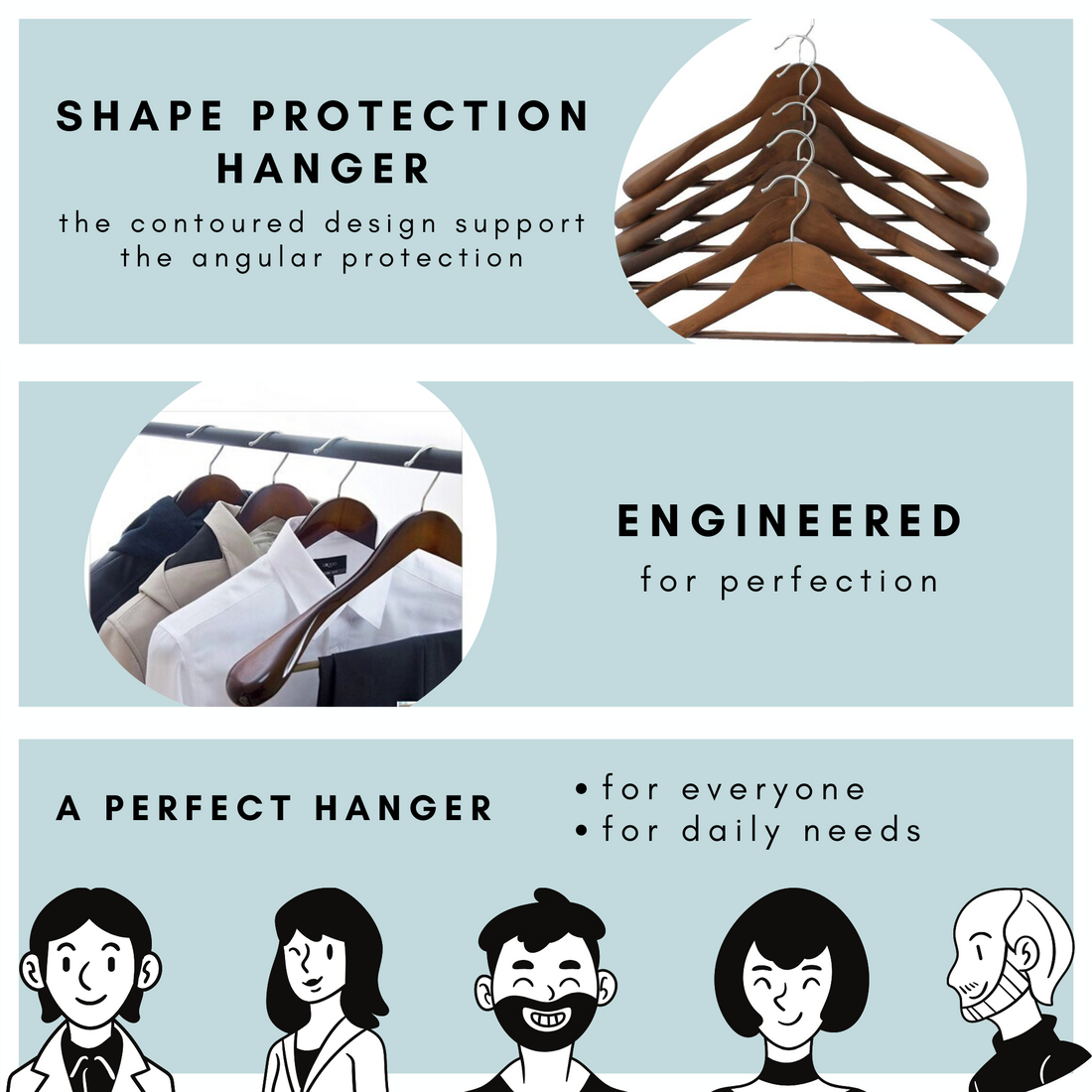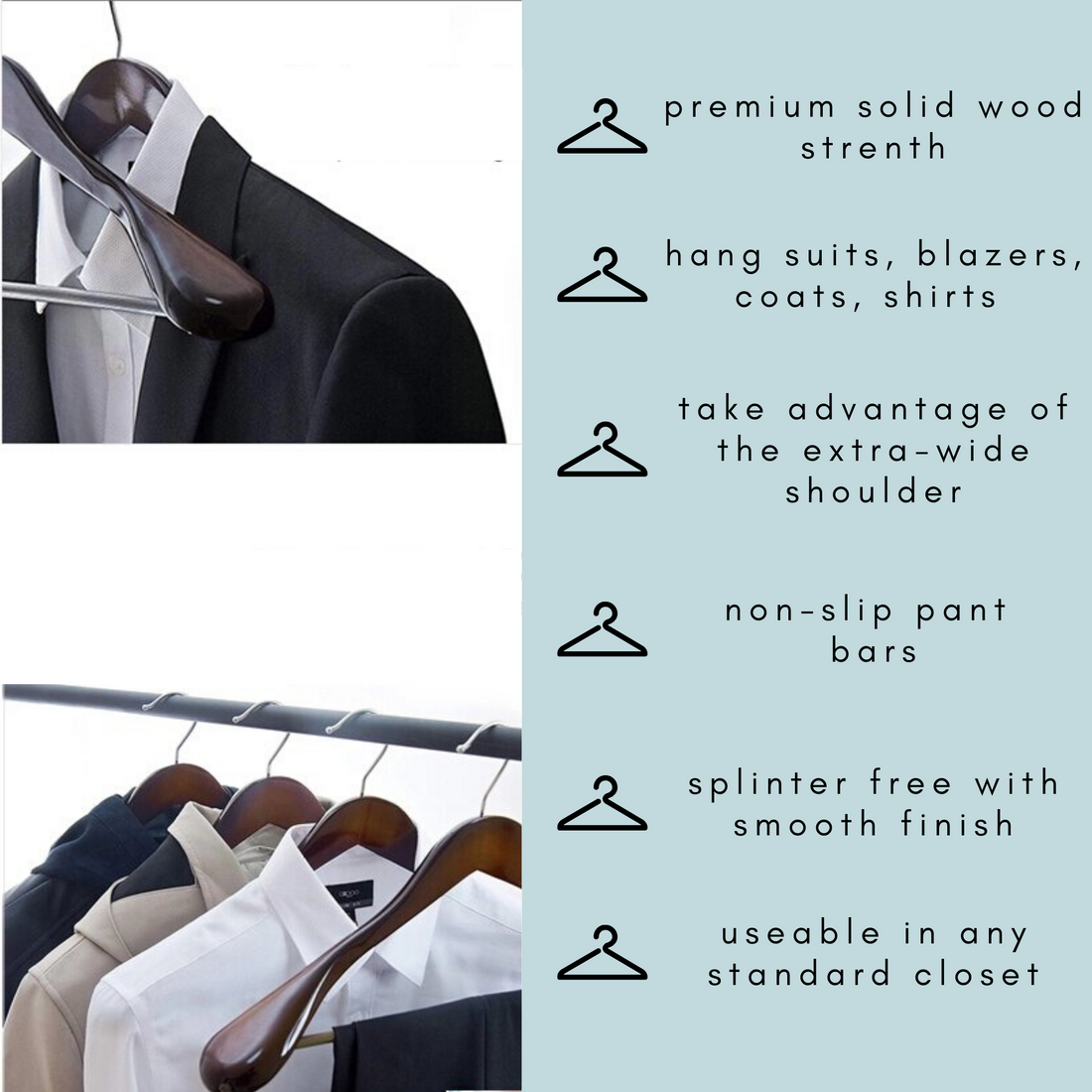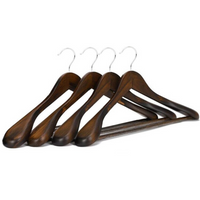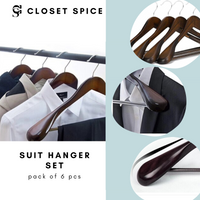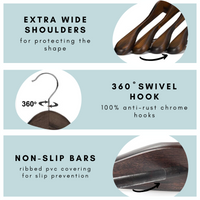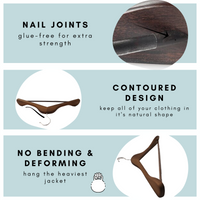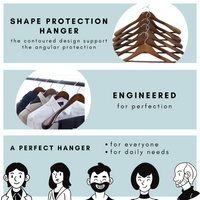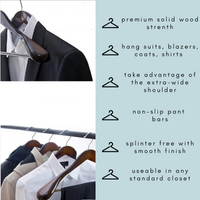 Solid Wood Extra-Wide Shoulder Coat Hangers - Set of 6 (Retro)
Looking for the ultimate wooden suit hangers? Well, look no far! These Closet Spice Extra-Wide Shoulder Suit Hangers will protect your coat, suit, and jackets from any shoulder bumps or any creases by hanging your suit. 
Tap below for the features, benefits,and more!
• Solid and durable enough for your coat and pant

• Extra-wide shoulder keep your clothes in pristine condition

• Natural finished smooth surface and anti-rust strong hook

• Rounded up non-slip pant bar

• 360-degree swivel, anti-rust hook, easy and simple to use.

• Product Dimensions: 17.52" x 2.16" x 9.65"

• Color: Retro

• Set of 6 pcs.
• Take advantage of the great quality wooden hangers

• Extra wide shoulder, with 2.16 inches width - not less & certainly not wider

• Non-slip pant bars - ribbed PVC cover to prevent any slippage

• Lacquered finish & No Splinters or Loose Nails!
Made from premium solid hardwood with extra 2.16 inch width shoulder support and chrome plated hook that swivels 360º.
• Wipe clean with damp cloth
30 Days, no question ask.
Lost in transit? A replacement will be sent to you with no extra cost.
Broken pieces? Send us a quick email at info@closetspice.com with your order details and a replacement will be sent to you with no extra cost.
Why all this? We value your business and the trust you put in us. We do not want to serve you for just one time, we want to be your trusted resources for your storage & organization needs.