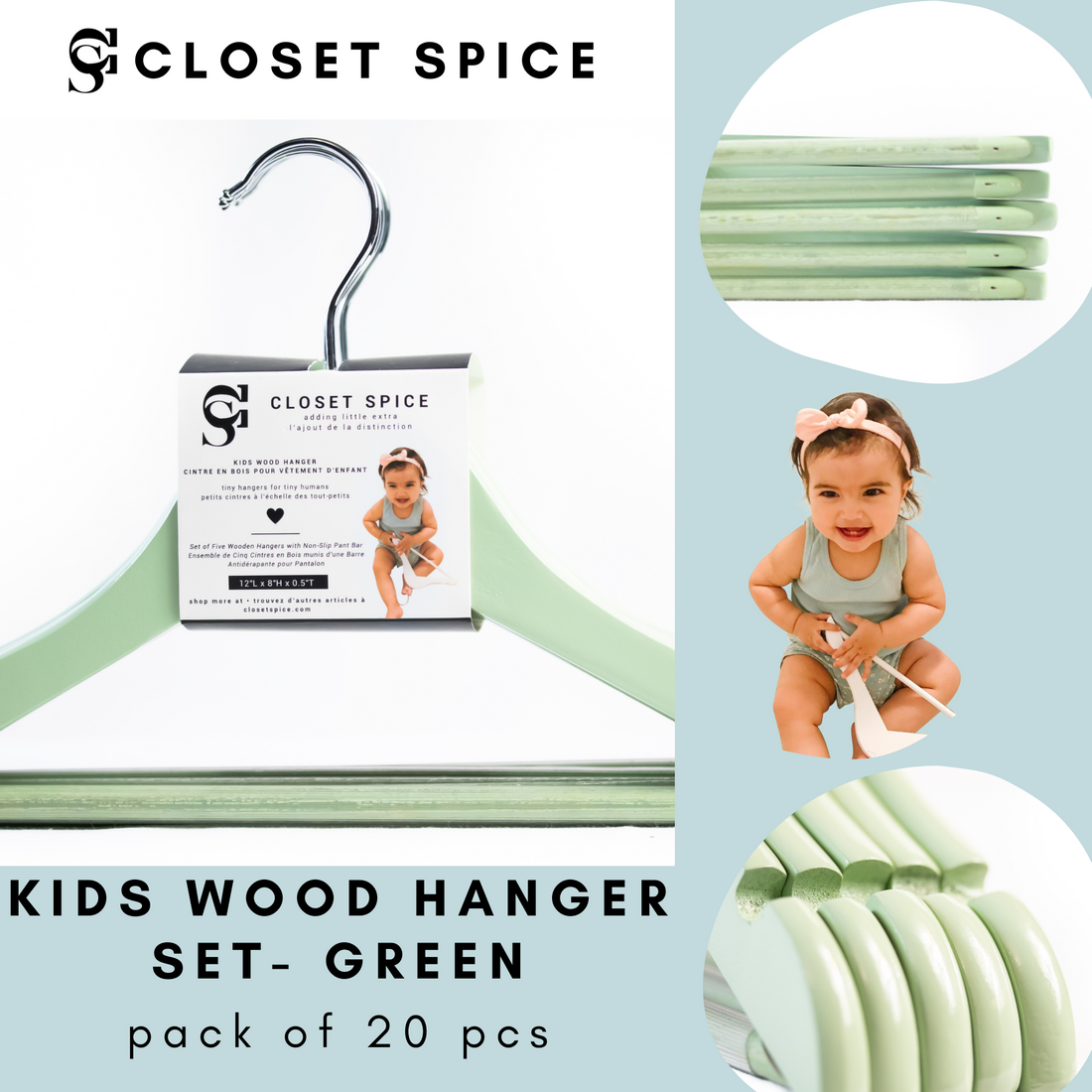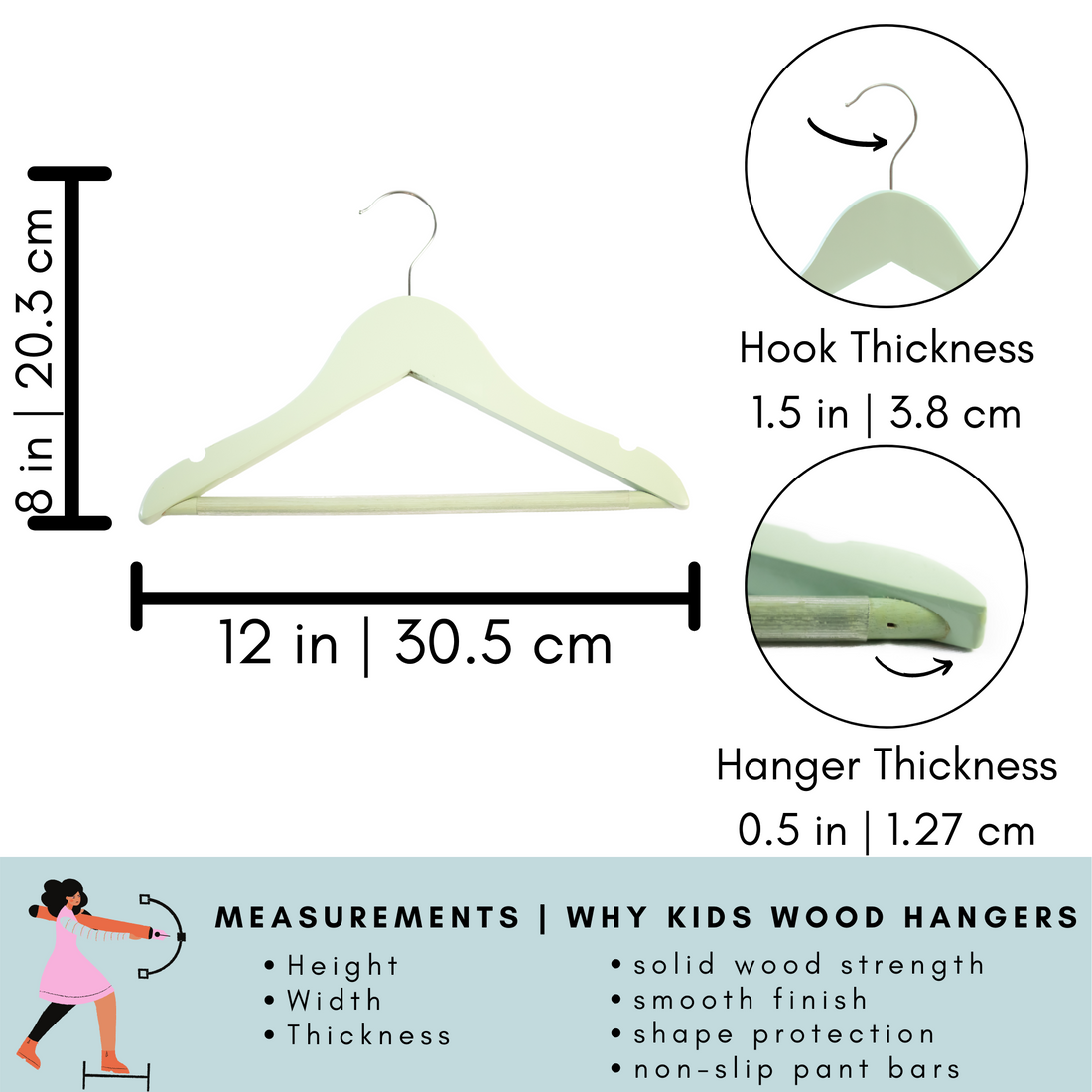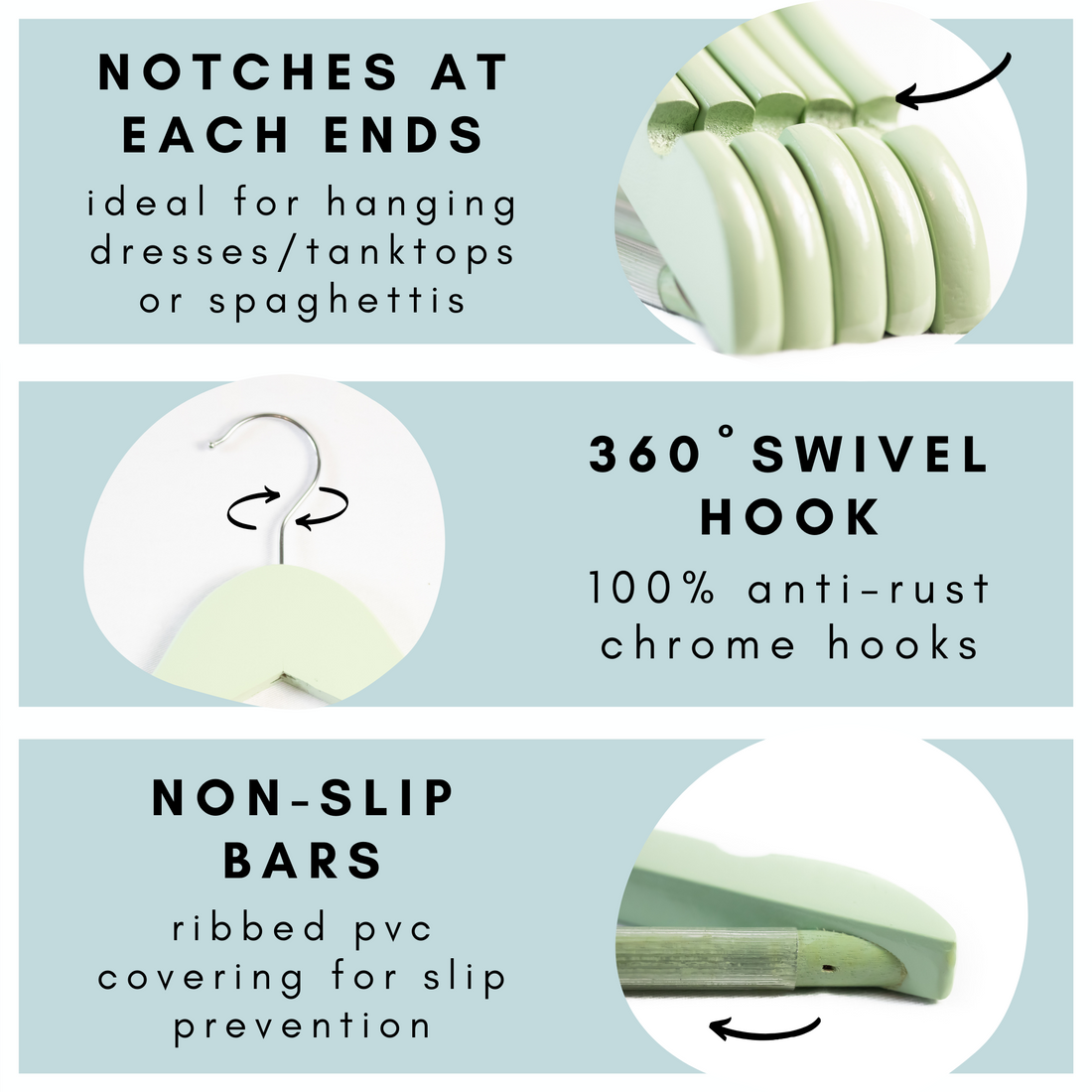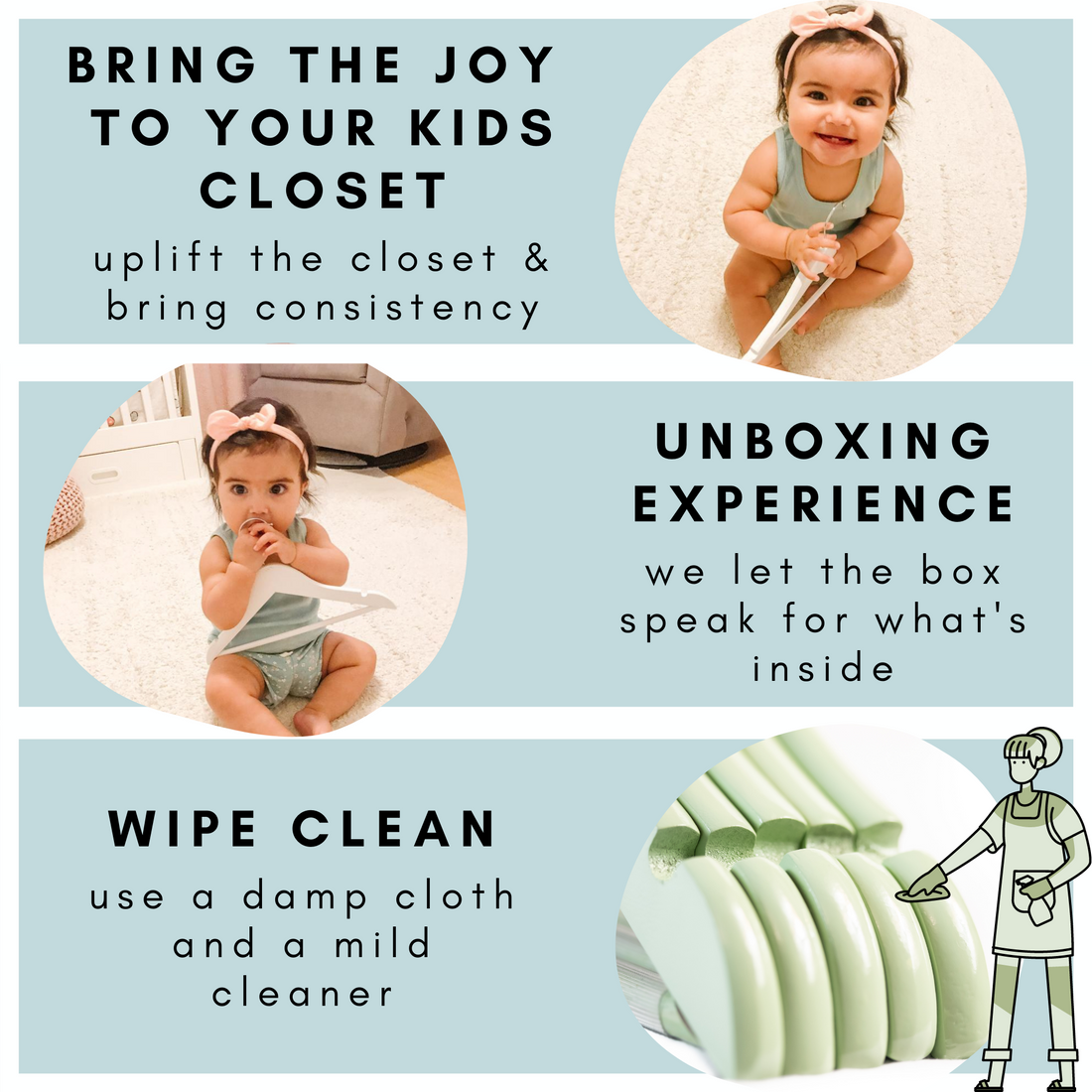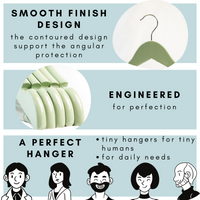 Kids Wood Hangers - Set of 20 (Green)
Sized right for kids garments, the Closet Spice kids hangers are perfect for brightening up your baby's closet.  The non-slip, wood finish keeps clothes in their place – stopping even the tiniest items from slipping off the hanger. Available in six warm, delightful and kid friendly colours, our Closet Spice kids hangers are a must have!

See below for the features, benefits, and more!
• Solid Pure Wood - ensures that these kids hangers will not bend or break under the weight of heavier clothing items

• Slim Design - saves room in your closet, so you can hang more clothes in your kid's closet!

• Non-Slip Pant Bar - trouser bar with non-slip cover makes these hangers perfect to hang your little ones leggings, jeans, pants, pajamas set or other basic sets

• Notches - great for hanging spaghetti dresses, rompers, camisoles, strap tops or little dresses

• Chrome 360 º Swivel Hook - sturdy and attractive addition to these hangers

• Set of 20 - Sold as a set of 20 kids hangers to fill your kids closet faster

• Product Dimensions: Length 12IN (30.5CM) x Height 8IN (20.3CM) x Thickness 0.5IN (1.27CM)
Swivel Hook: Diameter 1.5IN or 3.81CM

• Colour: Green
• Toddler Size - The ideal size for the clothes of your toddler or nursery-aged child. Just what you need to hang their shirts, sweaters, and jackets when they outgrow baby-sized hangers, and have not yet grown into teen-sized ones.

• Take advantage of the great quality wooden hangers

• Hang the heaviest jacket you can find in the North, and leave it for the whole year! You will not see any warp or bends on the hanger

• Non-slip pant bars - ribbed PVC cover to prevent any slippage - yes, even the tiniest leggings will not slip

• 360º rotation anti-rust hook - hang them the way you like

• Safety Matters - No Splinters or Loose Nails, ensured by lacquered finish - because we love all children's and safety matters to us

• Comes in beautiful 6 colours
Made from premium solid hardwood with chrome plated hook that swivels 360º
• Wipe clean with damp cloth
30 Days, no question ask.
Lost in transit? A replacement will be sent to you with no extra cost.
Broken pieces? Send us a quick email at info@closetspice.com with your order details and a replacement will be sent to you with no extra cost.
Why all this? We value your business and the trust you put in us. We do not want to serve you for just one time, we want to be your trusted resources for your storage & organization needs.