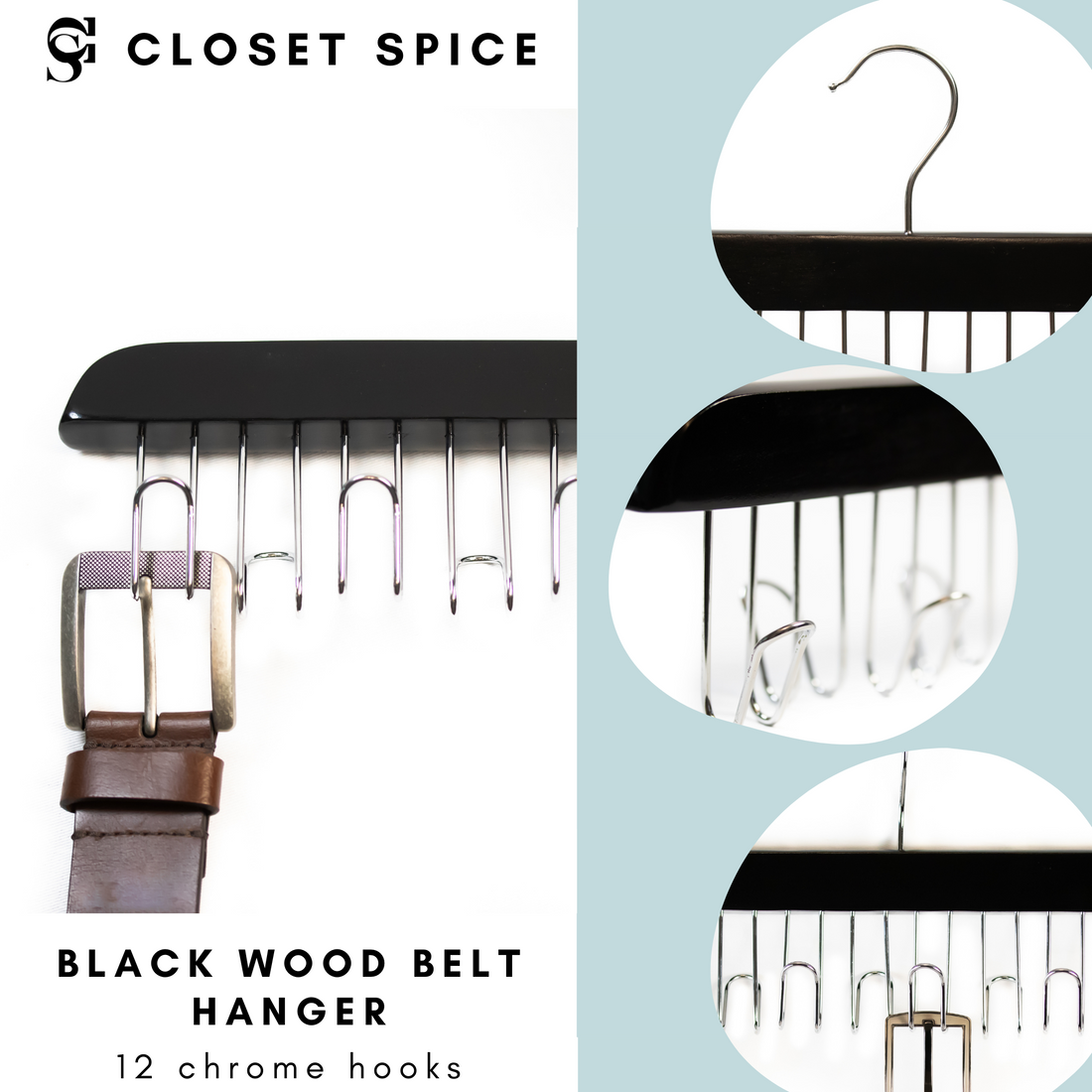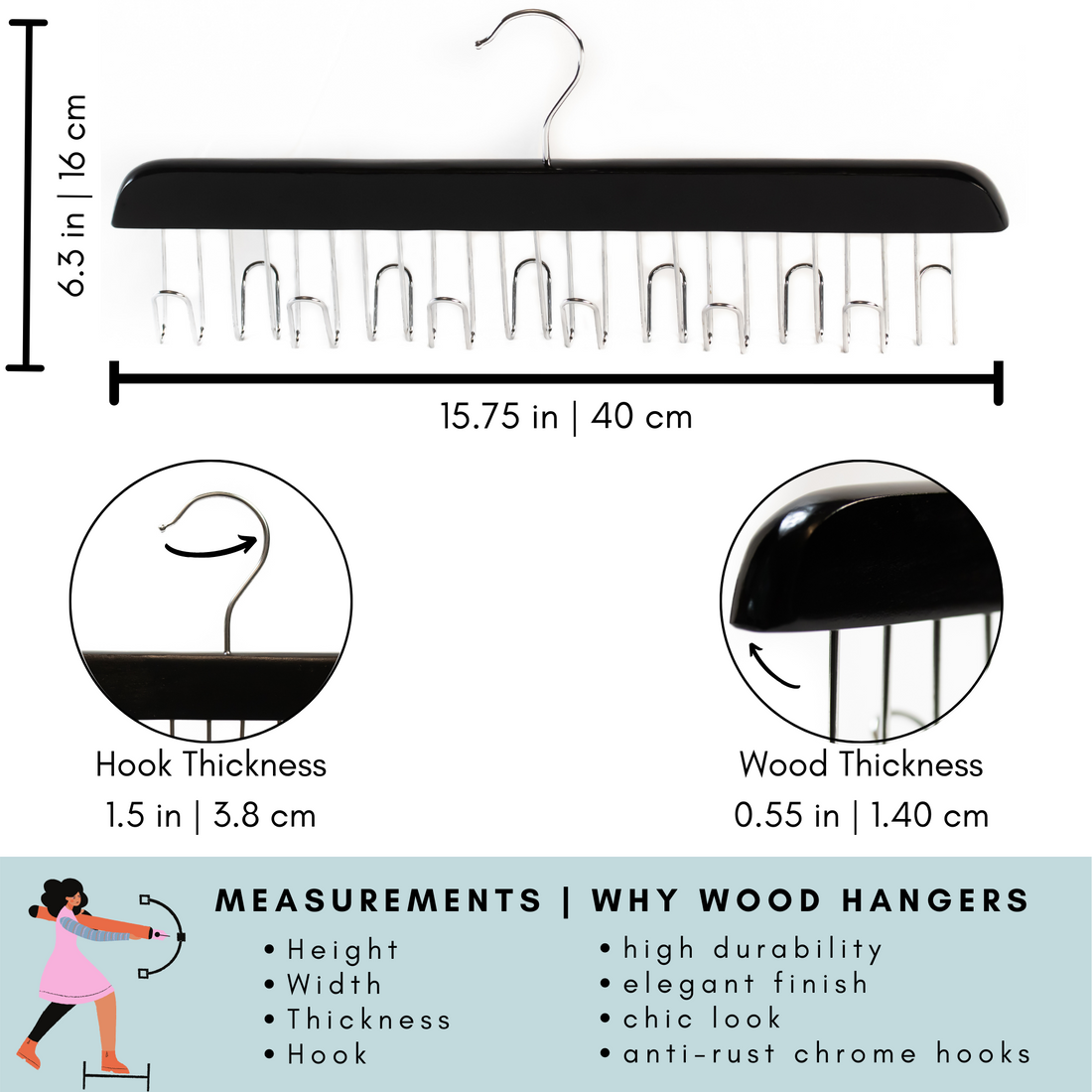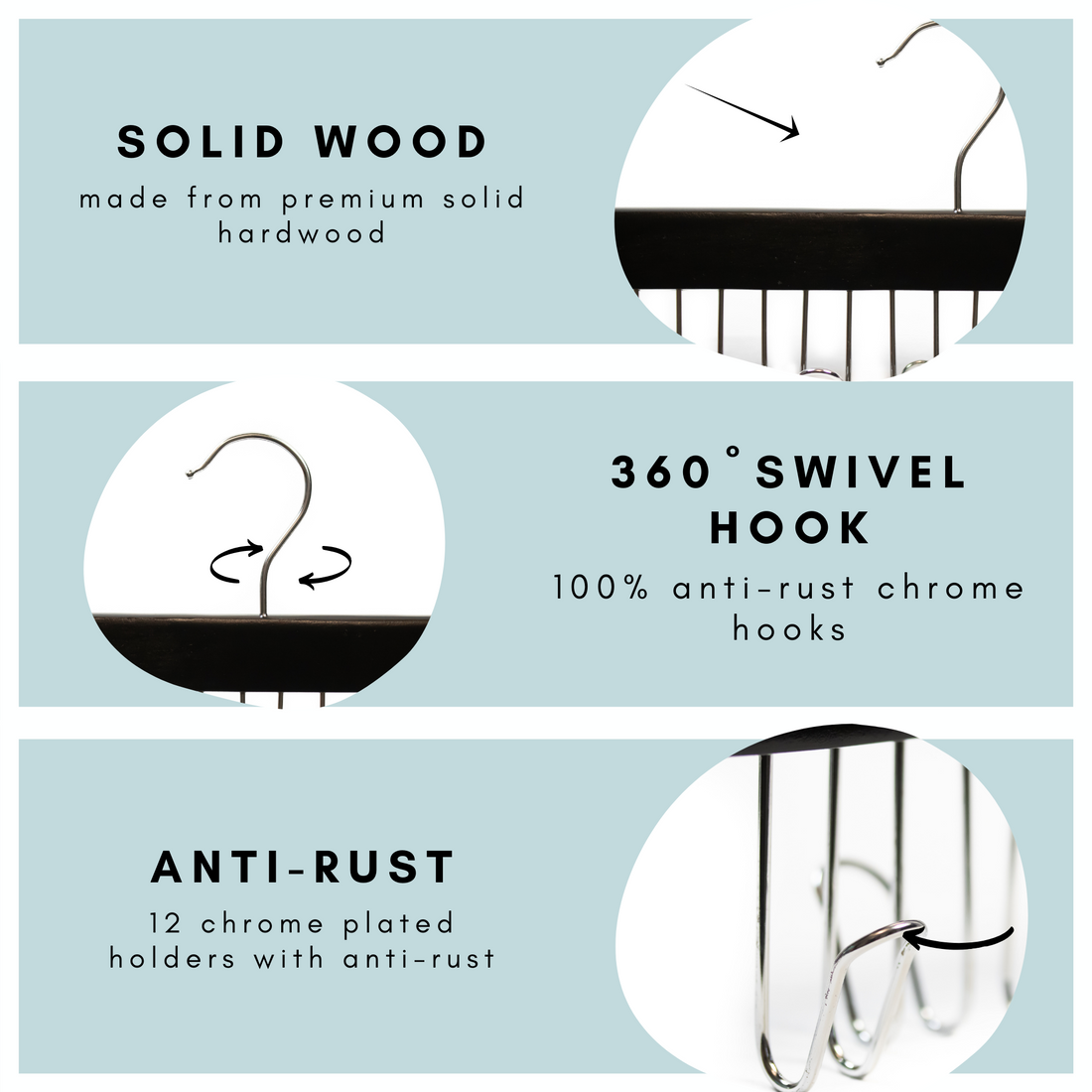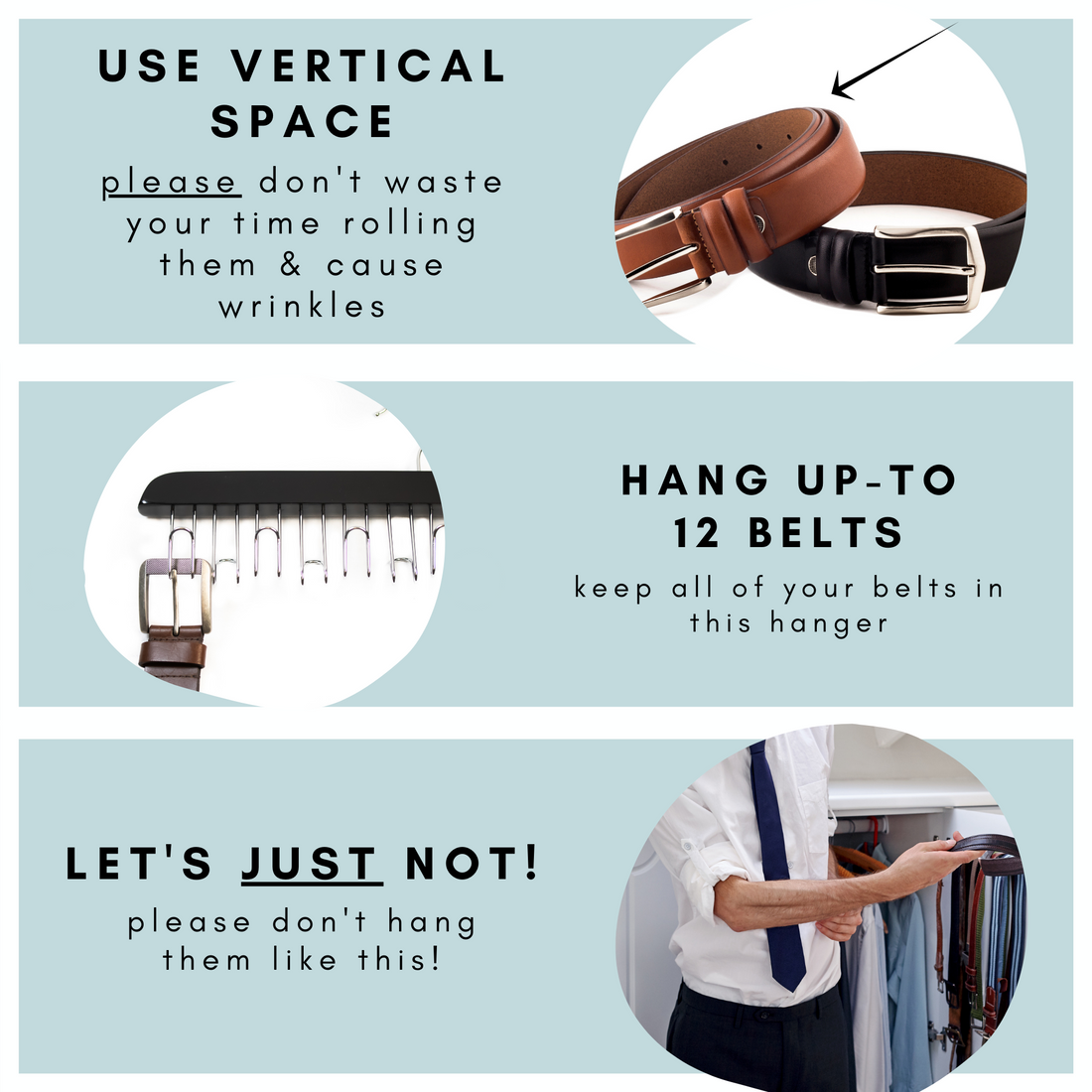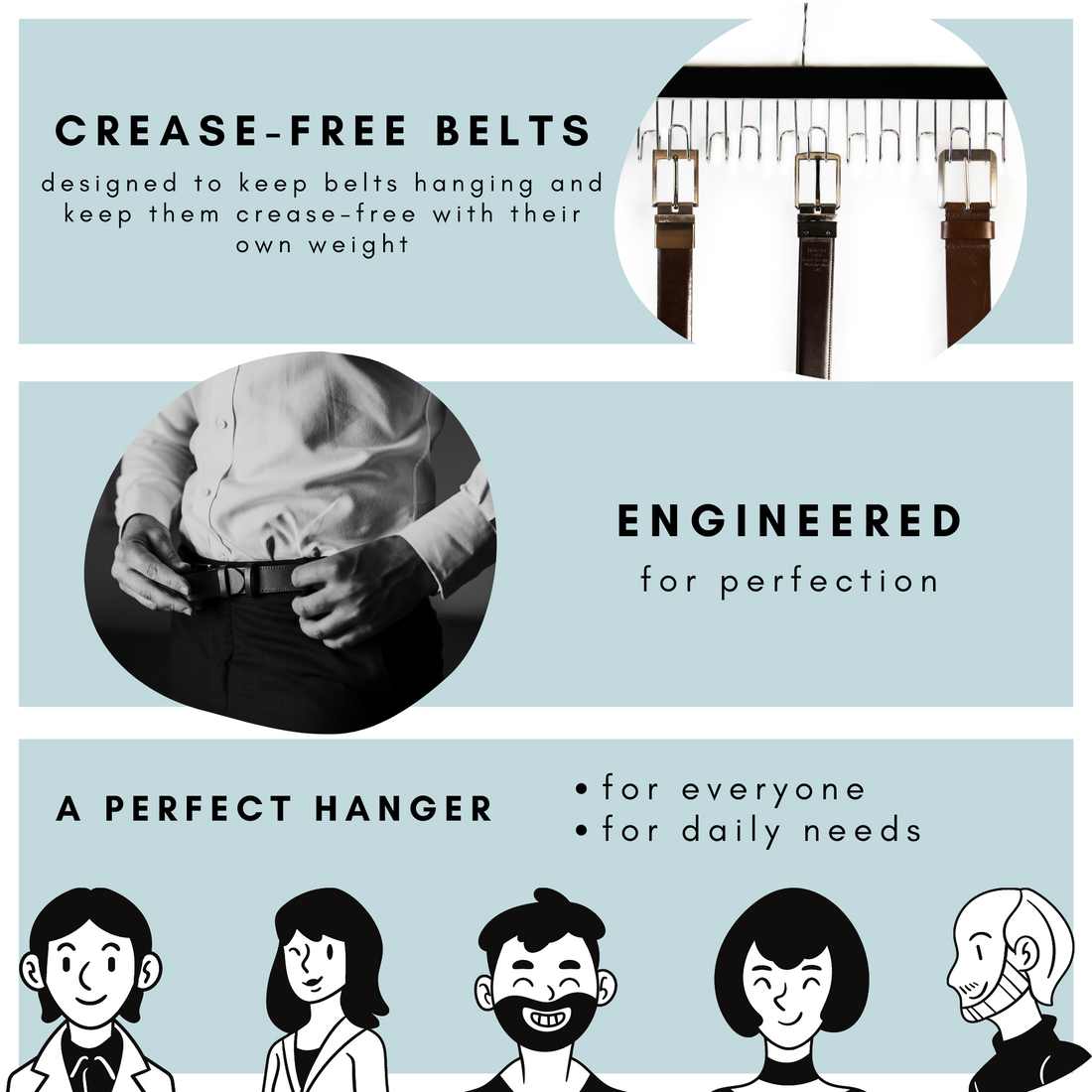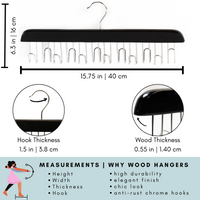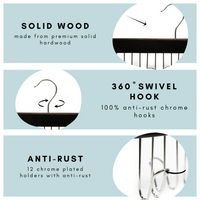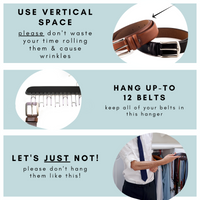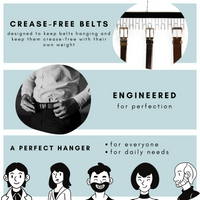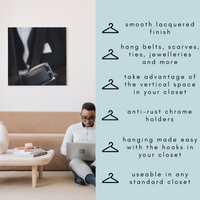 Wood Belt Hanger with 12 Hooks (Black)
Our wood belt hangers with 12 chrome u-shaped hooks, lets you hang belts, scarves, and many more different types of accessories straight onto your closet bar right alongside all of your clothes. 
Tap below for the features, benefits, and more!
• Comes with 12 chrome anti-rust hooks

• The perfect hangers to hold your belts, bags, necklaces & scarves

• 360º chrome swivel hook

• Lacquered & smooth finish

• Product Dimensions: 15.75"L x 6.3"H
• wood thickness: 0.55"
• hanger thickness with hooks: 2.4"

• Color: Black
• Perfectly Sized - The ideal size for any type of accessory to be hung. Just what you need to hang your belts, ties, scarves and more.

• Safety Matters - No Splinters, Loose Nails or Rough Surface, ensured by lacquered finish - because we just love everyone and everyone's safety matters to us, even our cats.

• Solid Wood Strength Hang the heaviest jacket you can find in the North, and leave it for the whole year on one of the hook and you will not find the hook to be loosen over the time or simply fall off.

• Colours - Available in 3 different colours: Black, Retro/Dark Brown & Natural

• Great for your clients, housewarming party, wedding gifts, registries, for students and more
Made from premium solid hardwood with chrome plated hook that swivels 360º
• Wipe clean using a damp cloth with water or a mild cleaner.
30 Days, no question ask.
Lost in transit? A replacement will be sent to you with no extra cost.
Broken pieces? Send us a quick email at info@closetspice.com with your order details and a replacement will be sent to you with no extra cost.
Why all this? We value your business and the trust you put in us. We do not want to serve you for just one time, we want to be your trusted resources for your storage & organization needs.